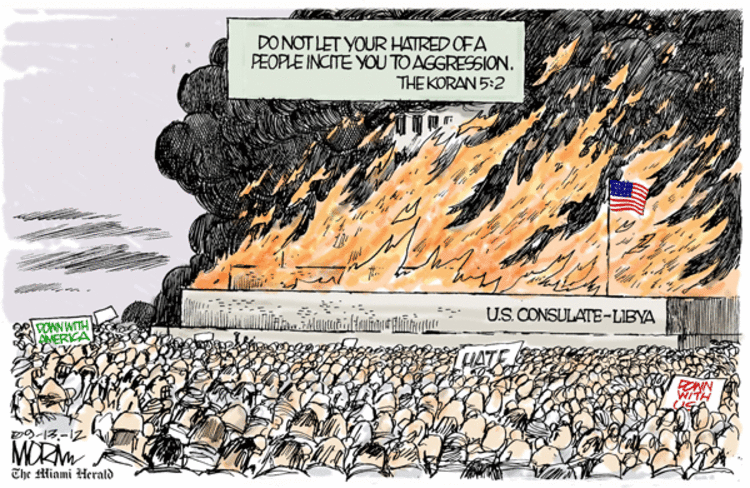 © Jim Morin
Are Muslims too easily incited to violence? There's an interesting editorial in the Washington Post titled "Why is the Arab world so easily offended?"
Let's ignore for the moment whether violence is ever justified. I believe in this particular case the violence is definitely not justified (mainly because it won't do any good and will almost certainly hurt them more than anyone they are protesting against). But I also don't think that the stupid movie is the only thing they are upset about. To coin a bad phrase, it is just the "straw that broke the camel's back". Don't pretend like they don't have anything to be upset about (cough, Iraq). How should they react?
UPDATE: AlterNet points out that the author of the Washington Post editorial may not be the best person to give us a Muslim perspective.