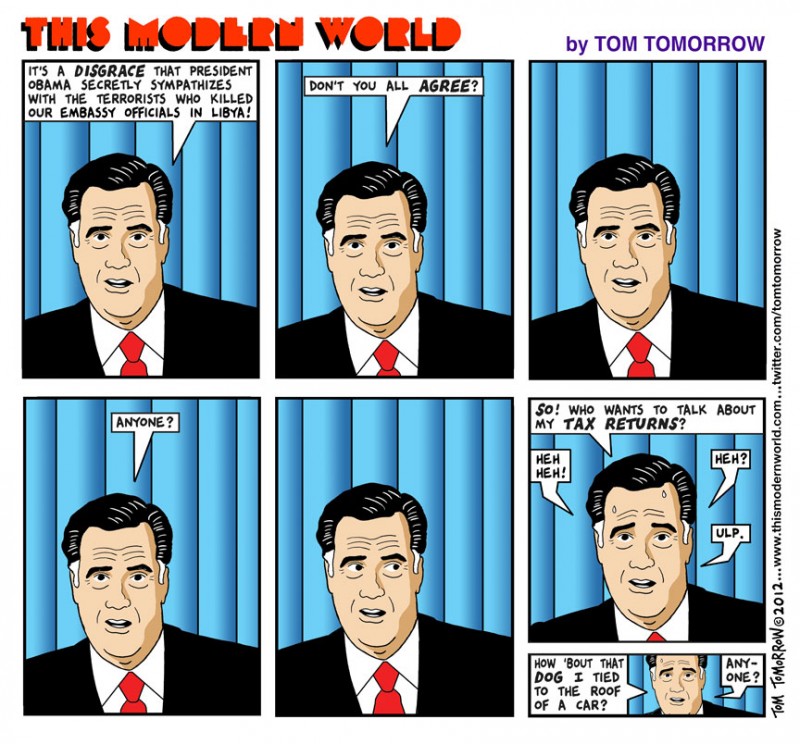 © Tom Tomorrow
Mitt Romney and his campaign staff (whom the NY Daily News calls a band of clowns) don't seem to know when to shut up.
And Liz Cheney tries to blast Barack Obama, but ends up shooting herself in the foot (at least it wasn't the face like her dad):
We've now had three and a half years of Obama policy and it looks an awful lot like — whether you're talking about the Mexico City speech in 2009, the Cairo Speech in 2009, the extent to which he's been apologizing for America, he's abandoned some of our key allies like Israel, Poland, Czechoslovakia.
Not only have fact checkers declared false the assertion that Obama has been apologizing for America, but someone really needs to tell Cheney that Czechoslovakia stopped being a country in 1992, 16 years before Obama was elected president.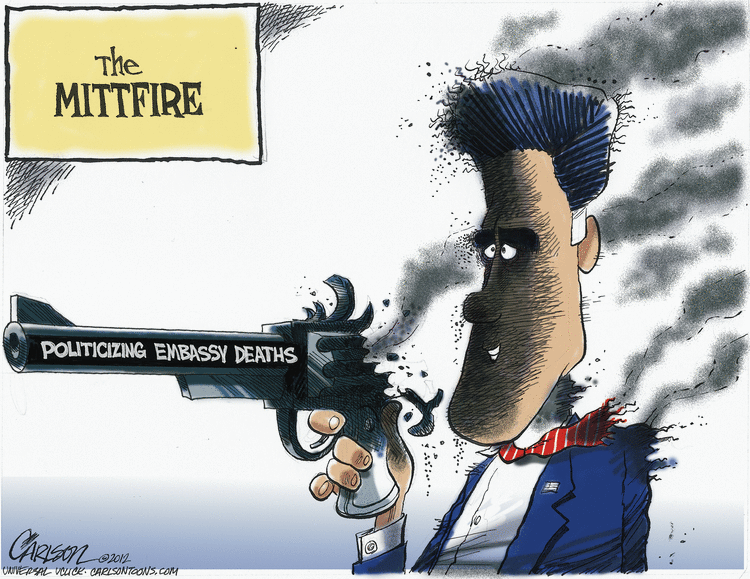 © Stuart Carlson