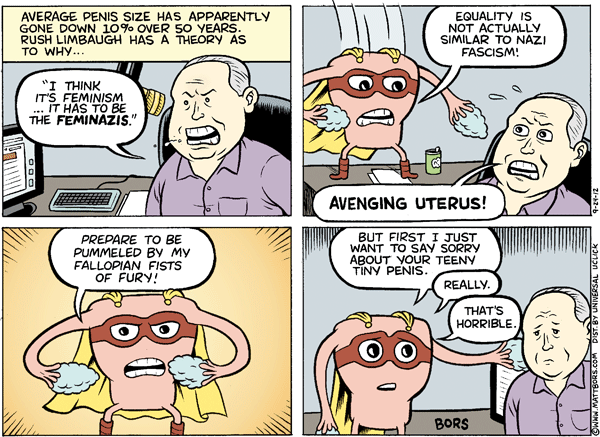 © Matt Bors
In general, I try to ignore media whores (which I define as people who say things to get attention, regardless of whether or not what they say is true). But who can resist a comic that uses the phrase "fallopian fists of fury"?
Yes, Limbaugh really did bring up an Italian study that found that penises are on average roughly 10% smaller today than they were 50 years ago. The study cites people's heavier weight, pollution, stress, and smoking as possible factors explaining the shrinkage. But Rush instead blamed it on feminists, saying:
I don't buy this. I think it's feminism. I think if it's tied to the last 50 years, the average size of a member is 10 percent smaller than 50 years, it has to be the feminazis, the chickification and everything else.