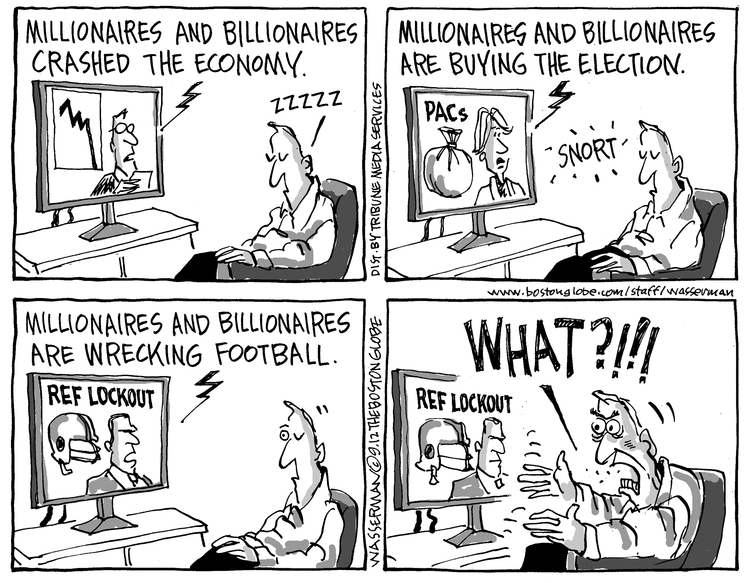 © Dan Wasserman
Maybe what we need are better referees for the "job creators"?
For over a day now, the top story on many news sites has been outrage over bad calls made by substitute referees during an NFL game. It is ironic that this situation mirrors our upcoming election.
UPDATE: Ezra Klein on "low information" voters, and why they won't be deciding this election.