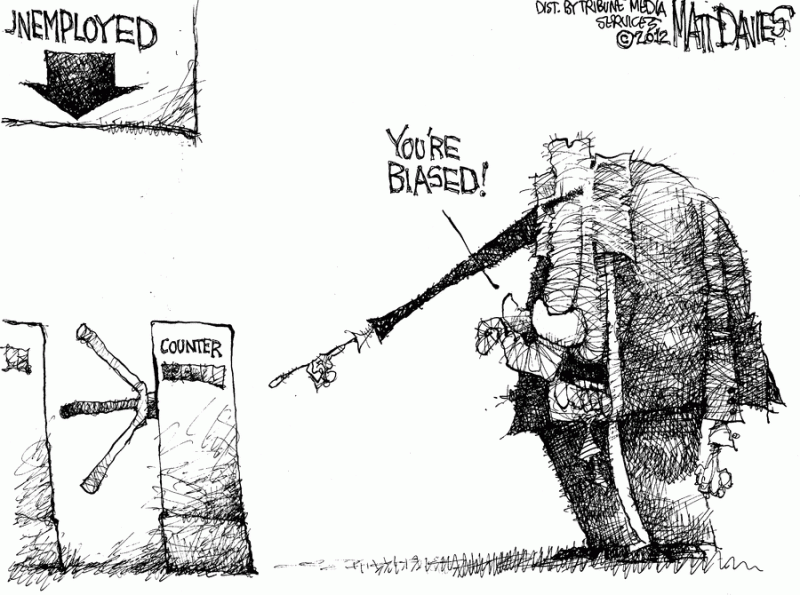 © Matt Davies
Less than two days after Romney complained that unemployment hadn't dropped below 8% during Obama's administration, the unemployment rate fell from 8.1% to 7.8%. So when Romney was saying that, unemployment was already below 8%.
So of course, the Republicans respond by accusing the president of cooking the books, calling the unemployment numbers "total pro-Obama propaganda" and saying that Obama "can't debate so change numbers".
They do the same thing when polls show Obama ahead. Reality doesn't matter to them anymore.
UPDATE: A former director of the Congressional Budget Office (and advisor to John McCain) and the chief economist at Moody's analytics looked at the unemployment numbers and declare them valid.