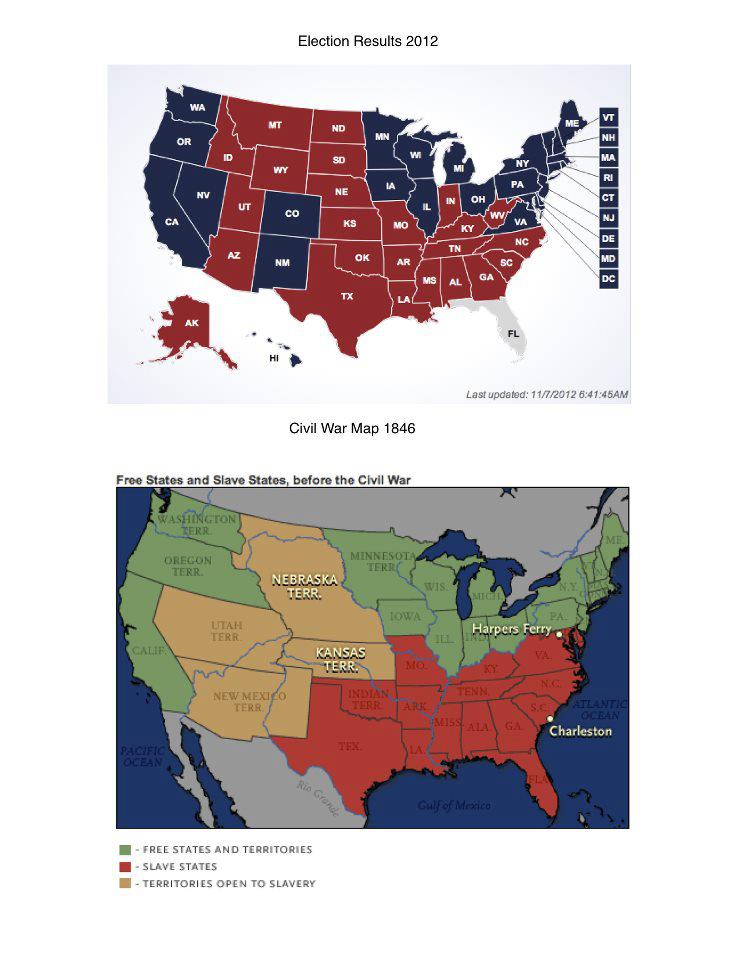 I found this image on Facebook. I'm not sure if it is valid. First of all, the Washington Territory wasn't created until 1853, and yet this says the map is from 1846. And the Civil War itself didn't start until 1861. So this is not a "Civil War Map" and it sure isn't from 1846.
In fact, this is what the US looked like in 1846: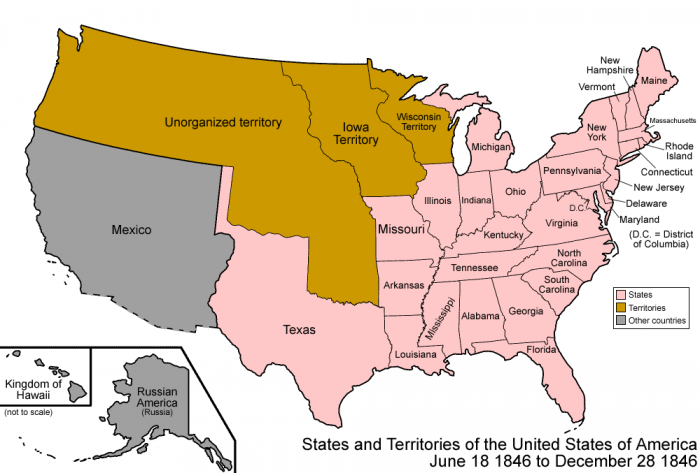 The question of which territories were open to slavery changed several times. In fact, in 1861, Kansas was admitted as a free state.
But regardless, it is interesting to see the lingering correlation between slavery and our current election results.