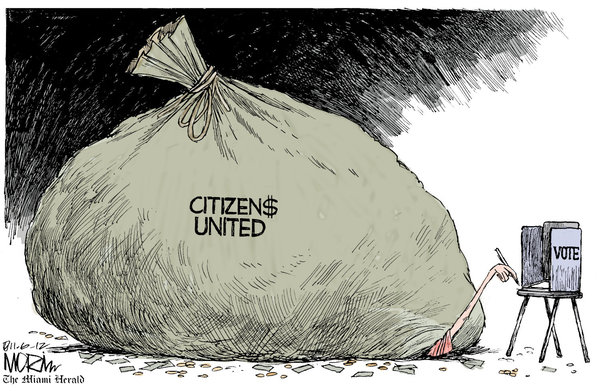 © Jim Morin
I hope that people don't forget about reversing the Citizens United decision just because Obama won the election despite overwhelming corporate spending to defeat him. As Jen Sorensen put it:
Yes, we beat the Koch Brothers and Adelson and corporate dark money this time. But really, this race should not have been even remotely close. Four years after Republicans and Wall Street left the country in ruins, we nearly elected a private equity shark who dismissed half the country as leeches. That's screwed up. Money talked, and it confused a lot of people.
This is no time to sit back on our laurels. We need to reduce the influence of special interests in our elections, and a good first step is to increase transparency by eliminating secret political donations.