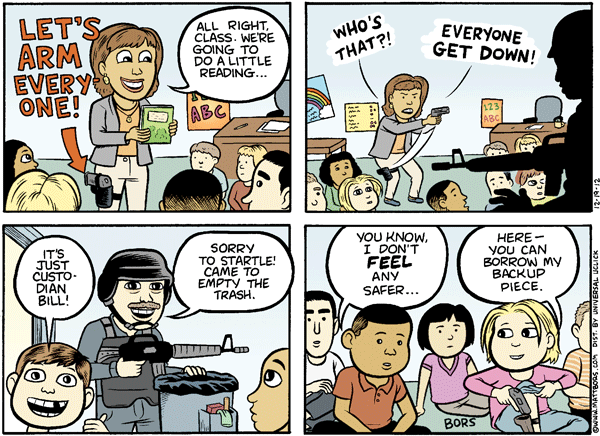 © Matt Bors
The NRA is proposing that the solution to school violence is to add more guns. Their proposal is to have an armed guard at every school. But they forget that at the worst school shooting in our history, Columbine High School, there was an armed guard there, and that wasn't enough to stop that tragedy.
Meanwhile, an 11-year-old showed up for school on Monday, armed with a .22, which his parents had encouraged him to bring for protection. But at recess, he put the gun to a fellow 6th grade student's head and said he was going to kill her.
Yeah, right. We definitely need more of that.