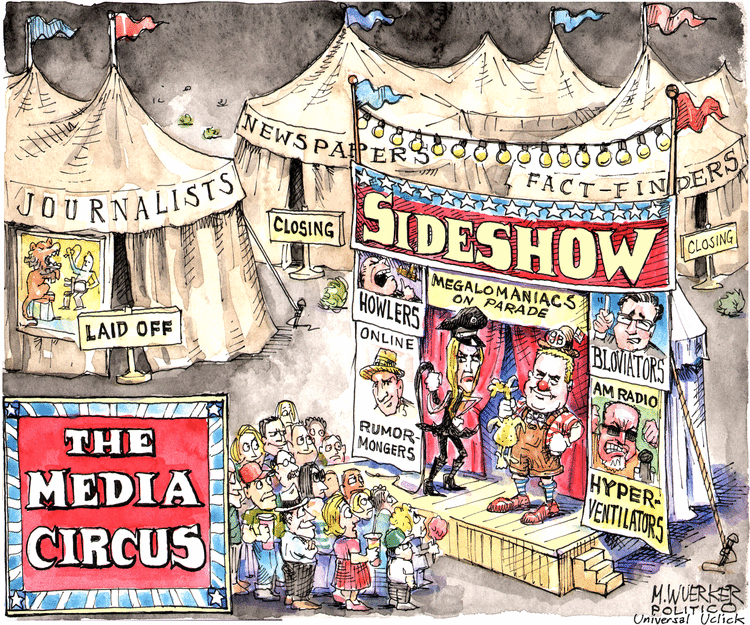 © Matt Wuerker
People buy the media they want, consequently we all get the media we deserve. So what does that say about us?
However, I think some of this problem is an artifact, left over from the days, not so very long ago, when you could trust the news media. You know, back when there was such a thing as journalistic integrity, and there really was a "free press" instead of one wholly owned by multinational corporate interests. There are lots of people who still unblinkingly trust what they are told by the mainstream media. Hopefully, those people are a dying breed. In the future, there will be nobody left who remembers when the media made any attempt to be objective and check facts.
In this context, Fox's slogan "We report, you decide" is actually frighteningly accurate. You are on your own deciding what to believe.