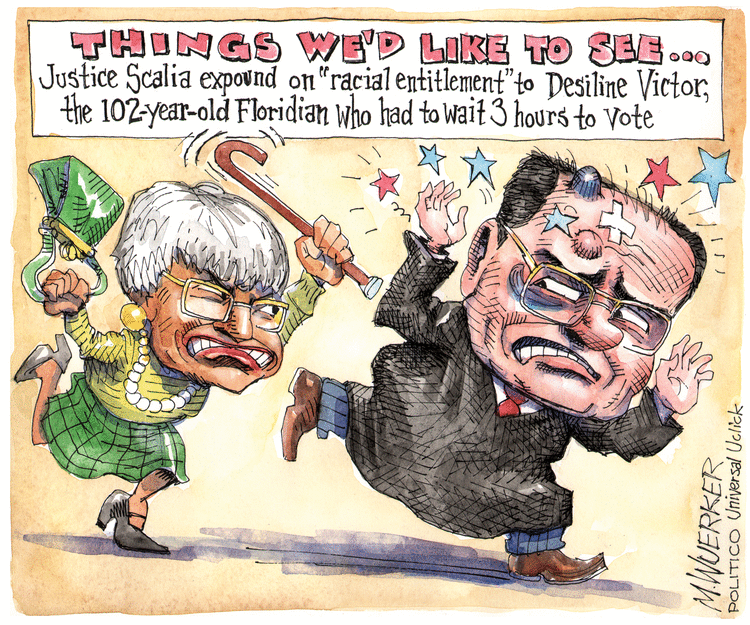 © Matt Wuerker
If you don't know what this is about, I'll let Jon Stewart explain it:
The thing that amazes me is that Scalia is claiming that because Congress is too scared to vote against the Voting Rights Act, that it falls to the Supreme Court to change this legislation. Not because it is unconstitutional or anything.
This seems to be the epitome of legislating from the bench. So why aren't all the originalist conservatives screaming about this? What's next? Striking down the Declaration of Independence because everyone is able to pursue happiness?
UPDATE: Stephen Colbert gives the opposing view:
"Yes, I used to beat my girlfriend, but I haven't since the restraining order so we don't need it anymore"