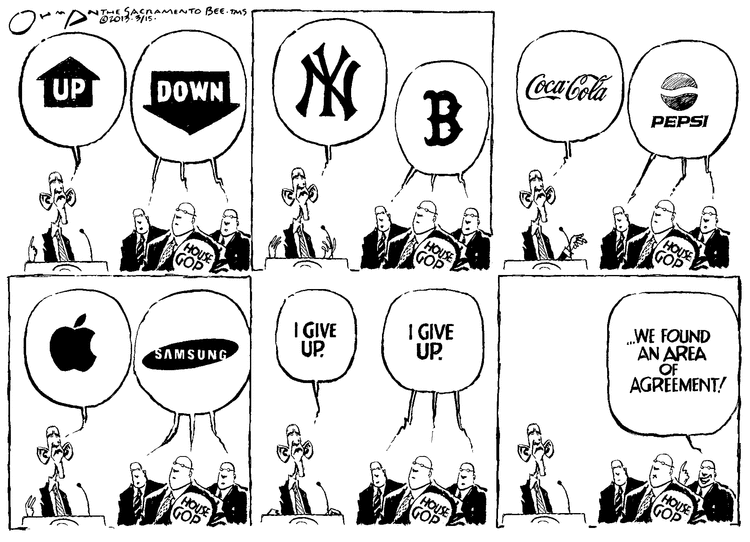 © Jack Ohman
So what is the GOP doing? Repairing the economy? Reducing the deficit? Well, Actually No.
Rand Paul introduces his "Life at Conception" act, which declares that life begins at conception, making abortion murder (so should that be punishable by the death penalty?).
And failed VP candidate Paul Ryan introduces a budget that cuts taxes for the rich twice as much as the budget he and Mitt Romney proposed (and voters rejected soundly). It increases the national debt by $5.7 trillion. Oh, and it repeals Obamacare. Even conservatives don't like his new proposal.
I really wish they would give up. Seriously.