Easy peasy! As long as you're willing to be wrong for powerful special interests, you'll never have to worry about having a job. And we have drugs if you can't sleep at night.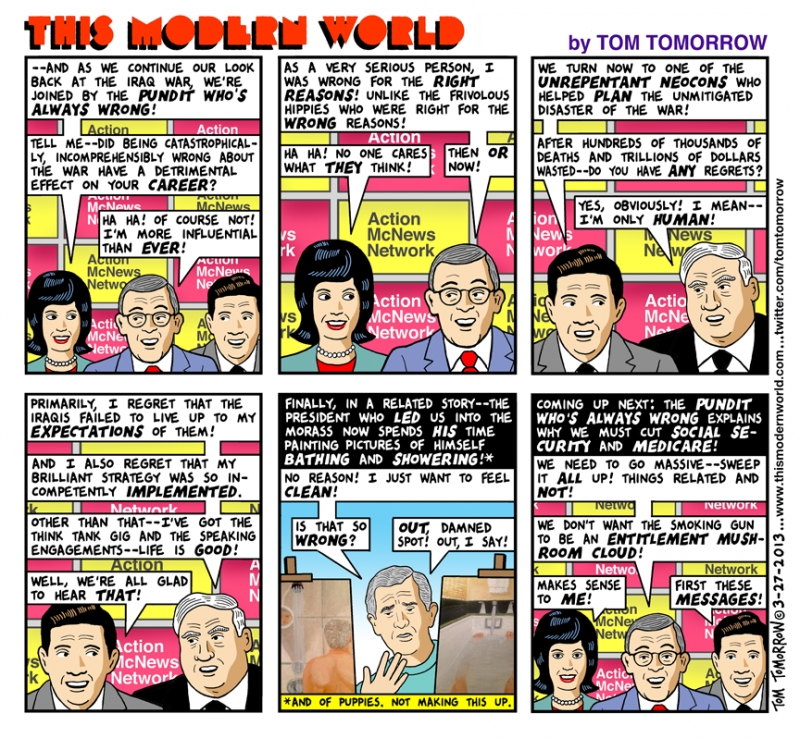 © Tom Tomorrow
Don't believe it? Ten years ago, Phil Donahue was fired from MSNBC for speaking out against the war in Iraq. The owners of MSNBC — including General Electric — went on to make piles of money on the war. According to Donahue, he was told that he had to have two conservatives on the show for every liberal.
Television news celebrities are in the business of sales, not journalism. They peddle the ideology of the corporate state. And too many of us are buying.
Even PBS put tremendous pressure on Bill Moyers to toe the line.