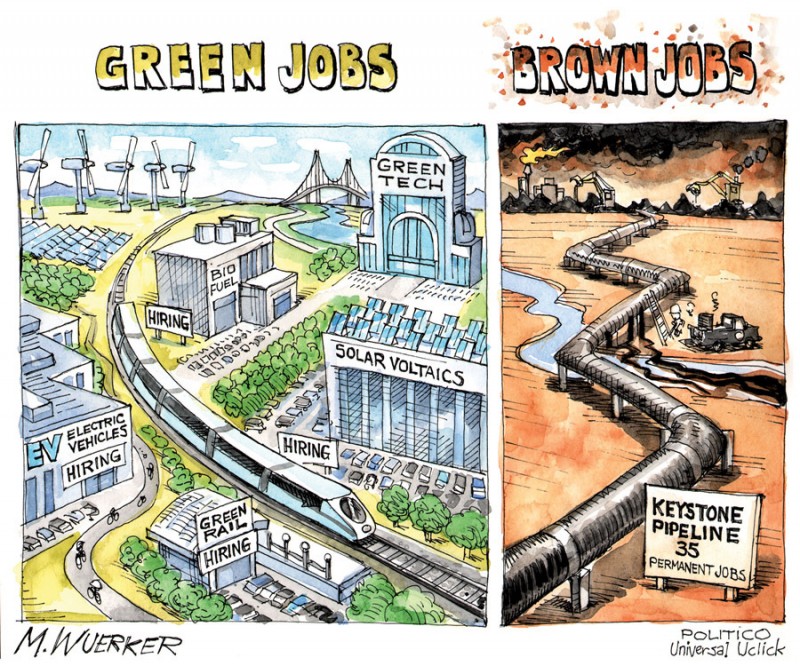 © Matt Wuerker
I can't think of a single reason why we shouldn't stop subsidizing oil production in this country. Even if we don't pour money into alternative, sustainable energy, if we stop subsidizing fossil fuels then I believe that the market would create plenty of increased demand for alternatives. In fact, as I've said before, we should increase taxes on products that pollute and which use non-renewable resources.
Seriously, I don't even care if gasoline prices go through the roof. If it creates the incentives that result in the development of batteries that can store enough energy to power a car for 500 miles (and can be recharged in minutes), then who cares about the cost of gas? And solar cells that cost one-tenth of today's models, then who cares about the cost of coal?
UPDATE: The IMF agrees with me.