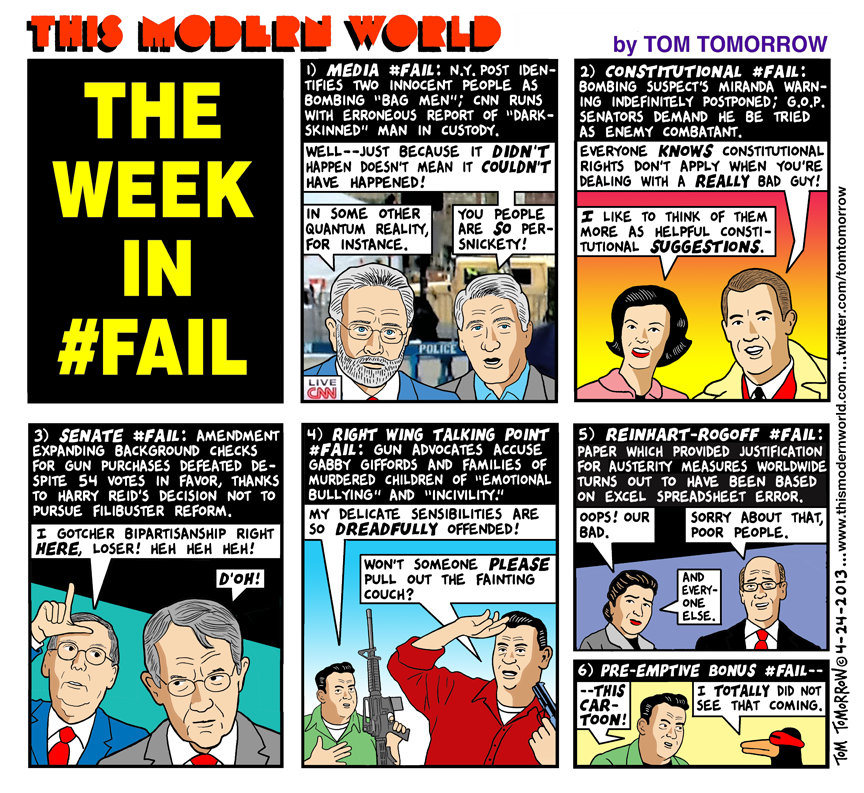 © Tom Tomorrow
The last week or so was a heck of a fail. The Media is at the top of my list, who seem to have changed from making fun of blogs and other social media, to just repeating stuff they find on the internet verbatim with no fact checking what-so-ever. And how tone deaf is the Senate?
But the biggest fail of all is the Reinhart-Rogoff fiasco, which I talked about yesterday. So, now that Austerity has been shown to be a caused by a math error, do you think Republicans will change their tune?
Don't hold your breath.
UPDATE: And the fails just keep on coming. Someone hacks into the twitter account of the Associated Press, posts a (false) tweet claiming that two explosions occurred in the White House and that President Barack Obama is injured. The Dow Jones immediately drops 140 points (but recovers after the hoax is revealed). Speaking of social media, read this account of the "misinformation disaster" on Reddit.