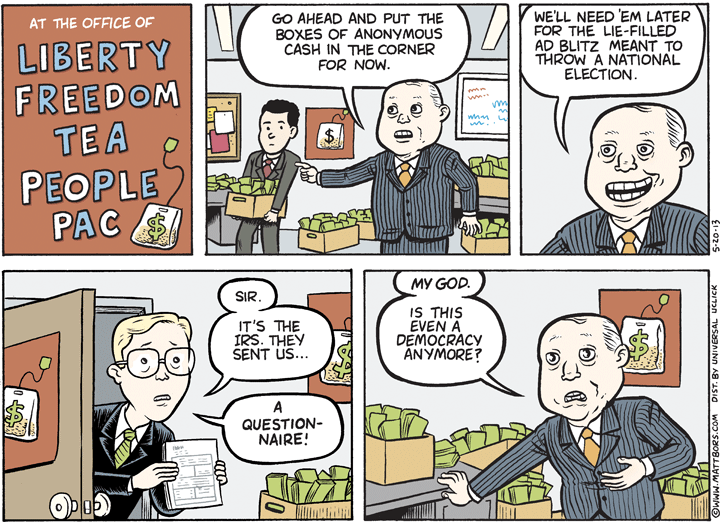 © Matt Bors
Isn't it the job of the IRS to investigate tax-exempt organizations to make sure they really are legal? I sure want the IRS investigating organizations who accept anonymous money and spend it to affect elections.
Not to mention tax-exempt organizations who put up websites advocating overthrow of the US government or not paying taxes. Why should other taxpayers subsidize them?
Methinks conservatives doth protest too much.