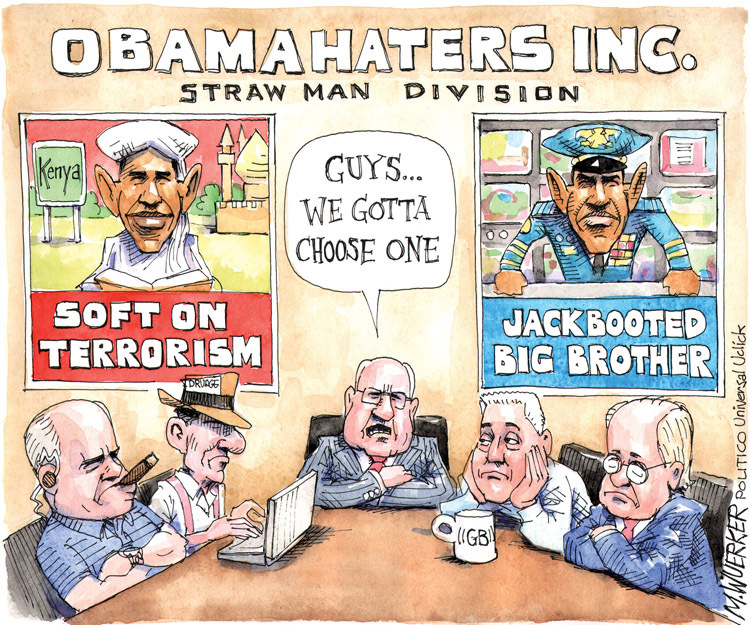 © Matt Wuerker
What's ironic about this is that I don't think Republicans care if their accusations against Obama are contradictory. They just keep throwing shit until something sticks.
Also ironic is that even though some of the recent scandals have stuck a bit (and the NSA scandal is even getting strong support from the left), none of this seems to be affecting Obama's favorability ratings.
Don't get me wrong. I'm not trying to downplay the NSA issue. I don't agree with everything that Obama does and I'm deeply troubled by the NSA spying on US citizens, with seemingly no oversight at all. I really wish Obama would keep his promises about transparency. But it is clear that the GOP is not bringing up scandal after scandal in order to fix any problems with our government, they are doing it merely for political gain. It is hard to imagine that they would be any better if they were in charge, well except that anybody who objected to NSA spying would be labelled a traitor and soft on terrorism.