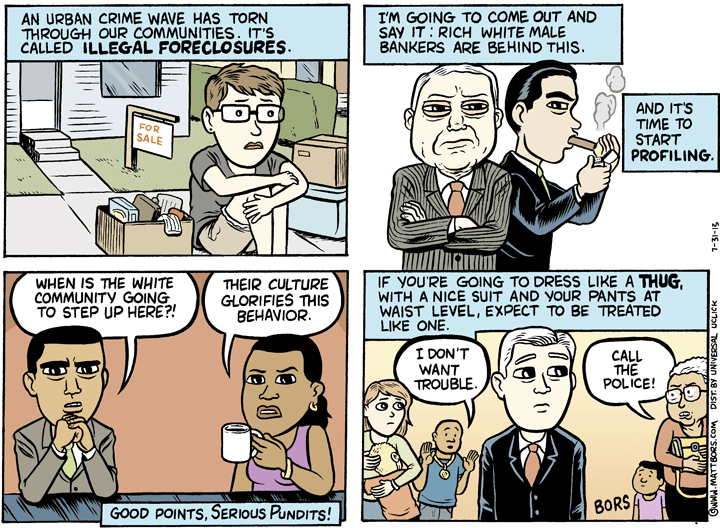 © Matt Bors
Profiling, not just for blacks and hispanics any more.
UPDATE: Hat tip to a reader for pointing out this article in Gawker. Be sure to read the comments. It just keeps getting funnier and scarier, all at the same time:
Many people don't want to hear this kind of tough love, of course. They'd like to bury their heads in the sand and pretend that all white children are as sweet and harmless as Taylor Swift. But the reality is that the statistics tell a different story. For instance, according to research from the Department of Justice, 84 percent of white murder victims are killed by other white people. Similarly, white rape victims tend to be raped by other whites. White-on-white violence is a menace to white communities across the country, and yet you never hear white leaders like Pastor Joel Osteen, Bill O'Reilly, or Hillary Clinton take a firm stance against the scourge.