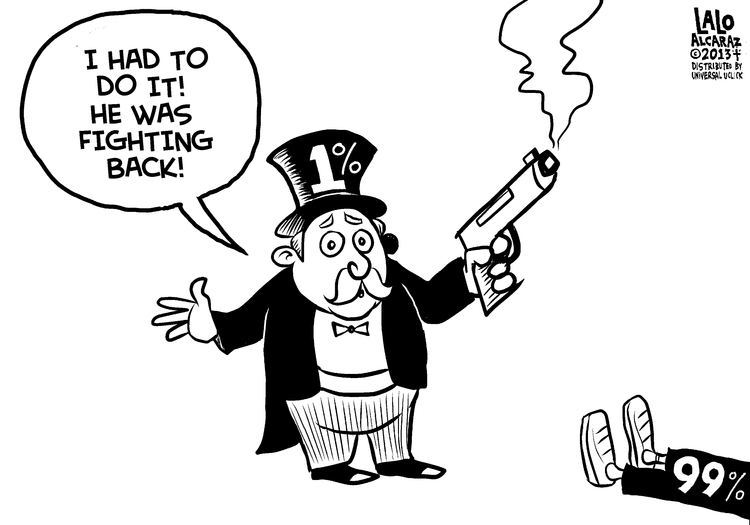 © Lalo Alcaraz
Does it mean that the 99% end up on the ground?
I think this comic hit me mainly because of how terrorism laws are now being used to harass anyone the government doesn't like, including journalists. Why wouldn't we worry about laws that allow you to shoot someone if you feel threatened?
Or, ironically, if someone who has a life-threatening pre-existing condition (like cancer) feels threatened by GOP threats to repeal Obamacare (because losing their health insurance could kill them) does that mean that they can use "stand your ground" laws to justify shooting Republicans?
I hope not!