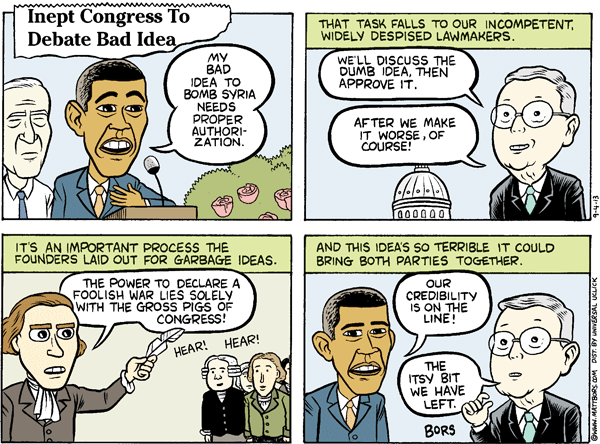 © Matt Bors
I'm not sure what to think about Syria. But I pretty much have the same questions about Syria as I did about Iraq.
What is the goal of our attacking Syria? Is it to depose Assad, like we did with Saddam Hussein? If so, what happens after we do that? Do we actually have a game plan for the Middle East, and how will attacking Syria affect that?
Or is there some other reason? Is it to punish Syria for using chemical weapons? Is it so we can appear strong? Is it so Obama can be a war president and force the Party of No to shut up for a minute?
Just tell me. WTF are we trying to accomplish and how will we accomplish it?
Aren't these reasonable questions?