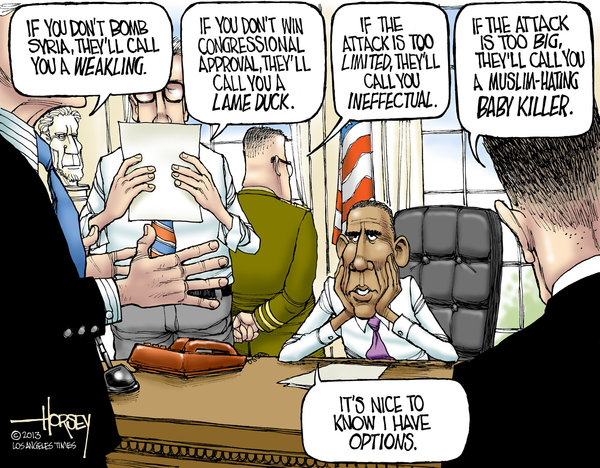 © David Horsey
The one thing we do know for sure is that no matter what Obama does about Syria, the Republicans will attack him for it.
Ironically, because Obama has no really good options, at least from a political viewpoint, this means that he can pick the option that he actually believes is the right thing to do.
It will be interesting to see what he does.