House Republicans say "This is the line in the sand." House Speaker John Boehner has given in to the radical fringe of his party who say they will shut down the government unless Democrats agree to repeal healthcare reform.
So here is the choice they are demanding: If Obamacare is repealed, people will die. If the government shuts down, people will die. You choose.
In fact, just threatening to shut down the government is already damaging our economy. Even the conservative US Chamber of Commerce warned that it was "not in the best interest of the U.S. business community or the American people to risk even a brief government shutdown."
This is why you don't negotiate with terrorists. You give into them, and they just keep upping their demands. This time it is repealing a law they themselves passed, and which they don't have the votes to repeal. But the House leadership has already announced plans to make additional demands, including approving the Keystone XL oil pipeline and changing the tax code to further favor big corporations and the rich.
We do need a line in the sand. The Republican fringe who "came to Washington with the radical agenda of ending as many government programs as they could, practically welcome the prospect of a shutdown or even a default." We need to say no to the party of no.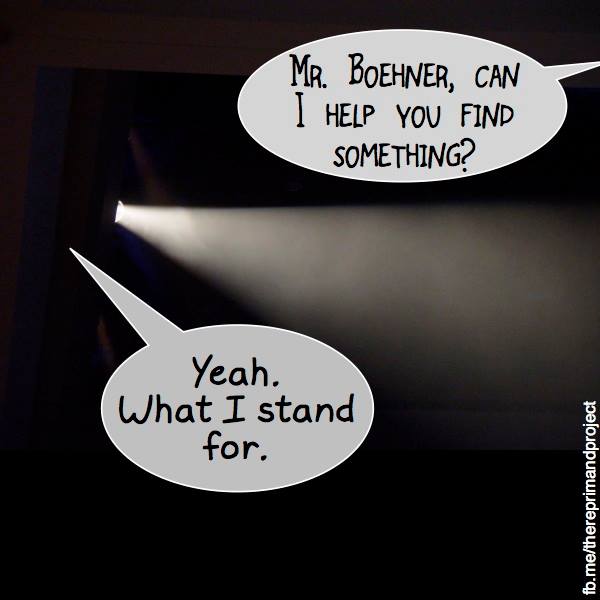 © The Reprimand Project