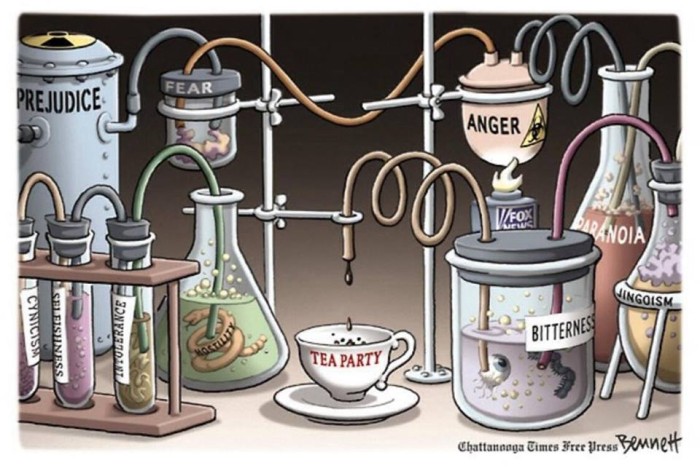 © Clay Bennett
Commentators like to appear unbiased by declaring that our biggest problem is partisanship in Washington.
What a joke.
The problem is not partisanship. In fact, according to Jon Favreau, the problem isn't even the partisans. It is not Democrats (including Obama), and it isn't even Republicans. The problem is the Tea Party.
The Tea Party is the most destructive force in American politics today. Over the last few weeks, it has demonstrated again that its intent is not to shake up the establishment but to burn down the village.
Democrats and Republicans can argue all they want over the role of government, but we cannot allow the Tea Party to continue holding the country hostage over its kamikaze mission to destroy government. The vast majority of Americans reject that mission, and we're not about to sacrifice ourselves or our democracy as collateral damage. It's time for all of us to get together and fight the crazy.
The Tea Party has made itself wildly unpopular, and yet they still hold a ridiculous amount of power over the government. Let's hope we remember this during the next election and use the vote to solve the problem.