In two separate comics, Adam Zyglis captures the irony of the rollout of the healthcare.gov website.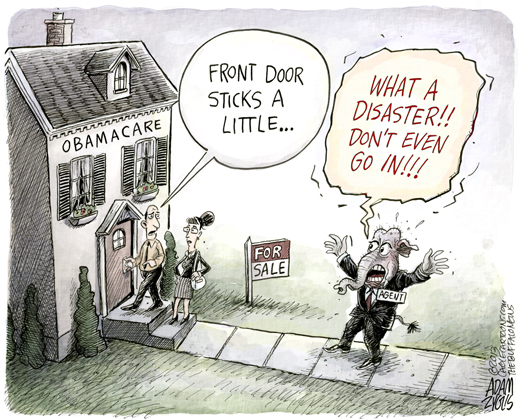 © Adam Zyglis
On one hand, the creation of a website as complicated as this will always have problems. It is silly to claim that this is some kind of inherent defect in Obamacare. I work with the web for a living, and you never get things even remotely right the first time (or the second time). Heck, Google Mail was in beta for five years, and email is far less complicated and is something we understand pretty well. But if Republicans were really concerned that Obamacare is too complicated, then a good solution would have been to just extend the existing Medicare system to everyone.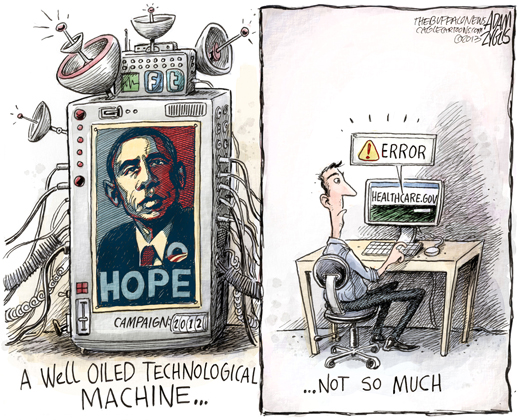 © Adam Zyglis
On the other hand, I know some of the people who worked on the Obama's 2008 presidential election software, and it was extremely well executed. Sure there were bugs, but overall the system worked. Some states, like New York and Washington, did manage to produce websites that worked, so we know that it is possible. What happened to the other ones? We could have done better.