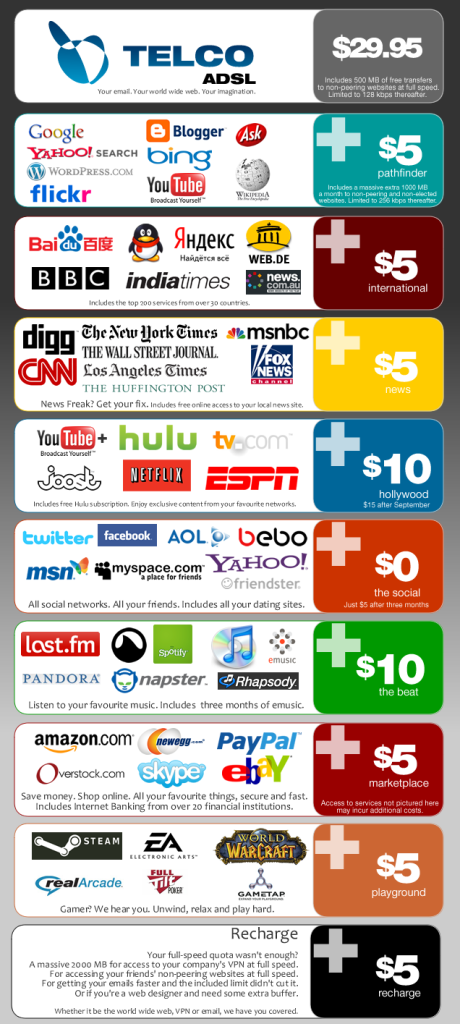 Internet network neutrality was dealt a severe blow last week by a federal court. This means that internet providers are now free to charge whatever they want to provide you with individual content, just like cable companies do. Verizon, who brought the suit, claims that killing network neutrality is required in order to allow "innovation". Yeah, right. We've already seen what that kind of innovation looks like — purposely slowing down or even blocking services (like Netflix) that compete with their own higher priced offerings.
There is a solution, but will the FCC have the guts to implement it and piss off the powerful companies that stand to gain from the loss?
Otherwise, companies like Verizon, Time-Warner, AT&T, Comcast and others will be allowed to control what you can see and say over the internet. I think that is intolerable.