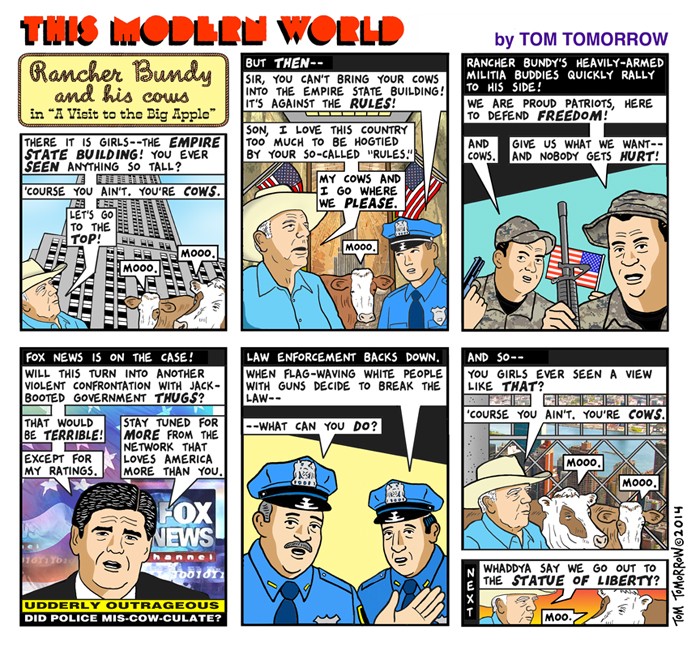 © Tom Tomorrow
A good article in Newsweek summing up the whole affair.
UPDATE: It turns out that Cliven Bundy's claimed "ancestral rights" to graze cattle "from the time the very first pioneers come here [sic]" are a lie. A local TV station discovered that his parents bought their ranch in 1948, and didn't start grazing cattle there until 1954.
Protestors are claiming that Bundy is being forced off his land, just like the Indians were:
They are literally treating western United States citizens, ranchers, rural folks like this- are the modern day Indians. We're being driven off of our lands. We're being forced into reservations known as cities.
Ironically, the Paiute Indians were forced onto reservations in 1875, but two years before that they were promised the very land where Bundy's ranch is located.