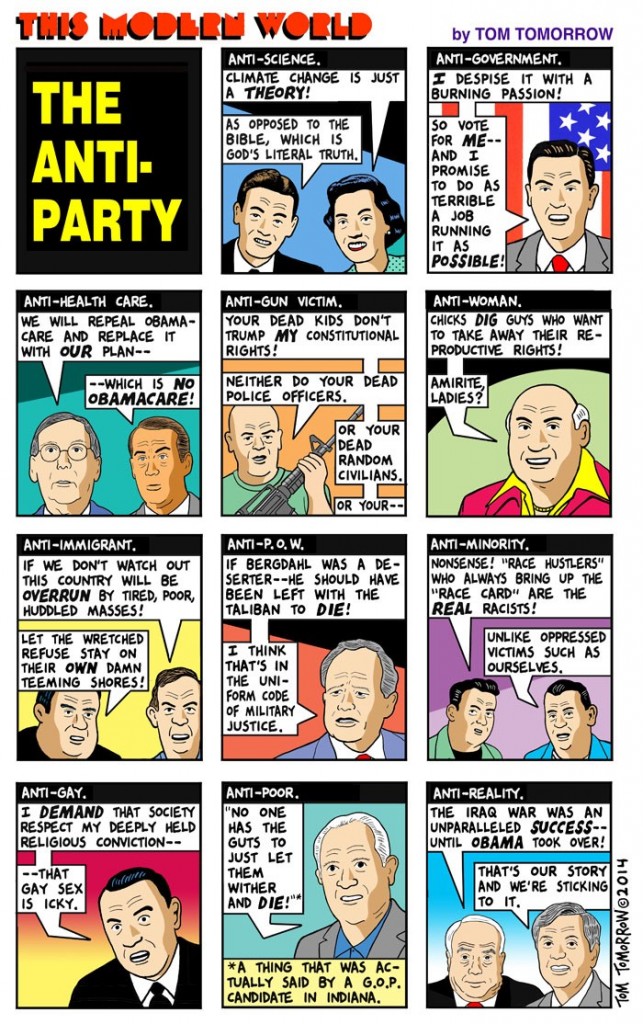 © Tom Tomorrow
Yes, a Republican candidate for the Indiana state legislature really did say that, although he quickly backtracked after he hit the national news with his stupidity.
However, and almost unbelievably, Glenn Beck said the following on his radio show today:
From the beginning, most people on the left were against going into Iraq. I wasn't. … Liberals, you were right. We shouldn't have.