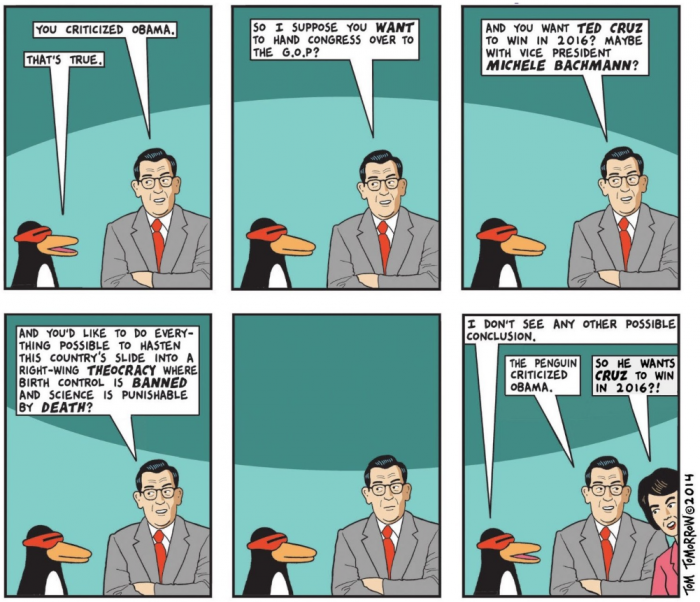 © Tom Tomorrow
I often wish that political parties didn't exist or were illegal. Indeed, George Washington in his farewell address famously warned against political parties, saying that they would lead to "frightful despotism" because of their tendency to distract the government from their duties, create unfounded jealousies among groups and regions, raise false alarms amongst the people, promote riots and insurrection, and provide foreign nations and interests access to the government where they can impose their will upon the country. Sound familiar?
And as this comic brings up, political parties create a situation where normally fair minded people are scared to criticize politicians from their own political party. Republicans, especially Ronald Reagan, called this the "Eleventh Commandment" — "Thou shalt not speak ill of any fellow Republican." And now this commandment seems to have infected Democrats as well.
I will admit that I too have felt its influence. After all, what is the point of criticizing Obama for the ACA as not going far enough, when it barely squeaked by into law and is the biggest reform to health insurance in our nation's history?
But there are things for which I will gladly criticize Obama. His prosecution (verging on persecution) of hundreds of whistleblowers (including Snowden, Manning, and Assange) is but one example.