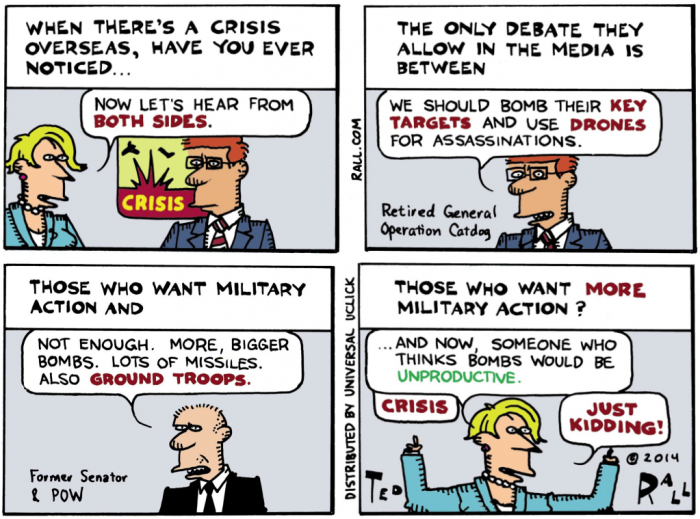 © Ted Rall
It's true. Everything I hear about ISIS (or ISIL, IS, etc.) is that they are totally evil and must be stopped. Even Rand Paul, who called Hillary Clinton a "War Hawk" did an immediate about face and called for us to bomb them.
But then I started hearing that Muslims are just as appalled at ISIS as we are, and are trying to figure out ways to stop them. Wouldn't it make far more sense to give them a chance before we start dropping bombs?
Why do we think we always have to be the police of the world?