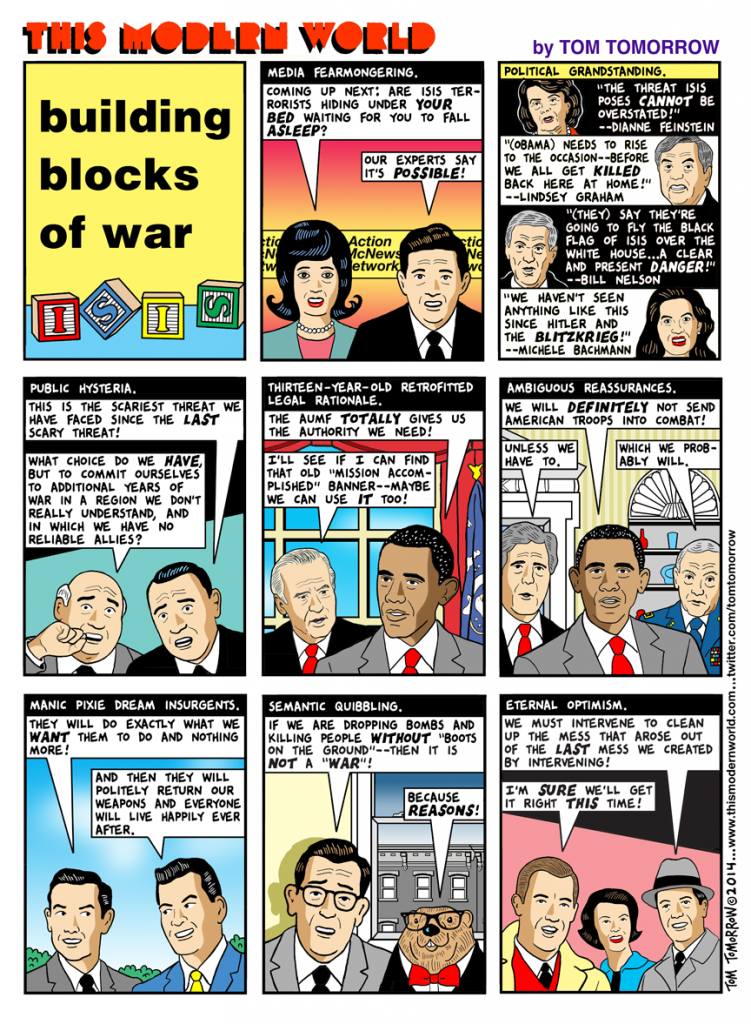 © Tom Tomorrow
Seven simple steps! And you knew someone was going to bring up Hitler, didn't you?
We have gotten so good at justifying new wars. I just wish we were as good at ending them.
Also, I can't seem to get rid of this nagging feeling that we are being suckered into this war.