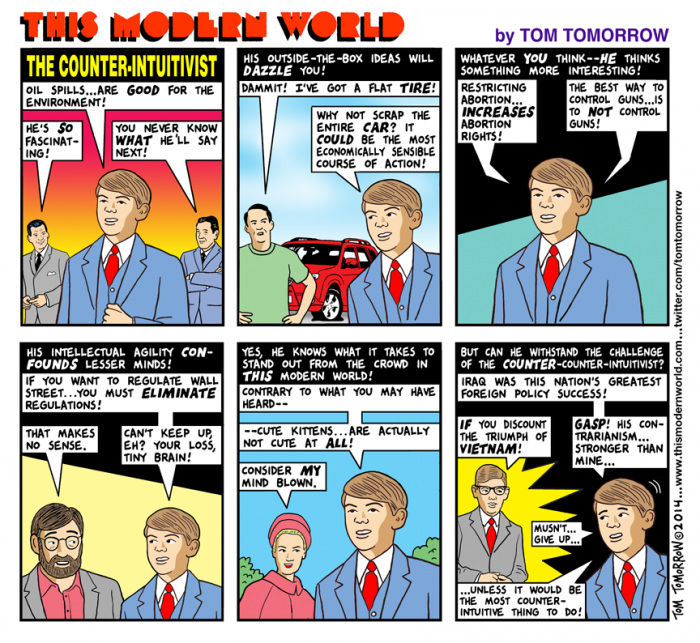 © Tom Tomorrow
The Big Lie is a propaganda technique that involves telling a lie so "colossal" that no one would believe that someone "could have the impudence to distort the truth so infamously." It works mainly because it is almost impossible to dispute it, because almost anything you can say just lends credence to the lie itself. After all, in order to argue against a lie, you have to tacitly admit that it is something worth a rebuttal.
Lately, the Big Lie has been even more effective, as the media has somehow come to believe that in order to be "fair" and "balanced" you have to consider all opinions, including ones that are pure lies.
Incidentally, I first thought the young person in this comic was supposed to be a slightly older version of Jonathan Krohn, the wunderkind who took the political world by storm at the age of 13 when he wowed 'em at the Conservative Political Action Conference. But it's not, especially as Krohn gave up being a conservative a few years later.