And Fox even admits it. A Fox News article about "traditional marriage" was illustrated with the following photo of two newly married people kissing: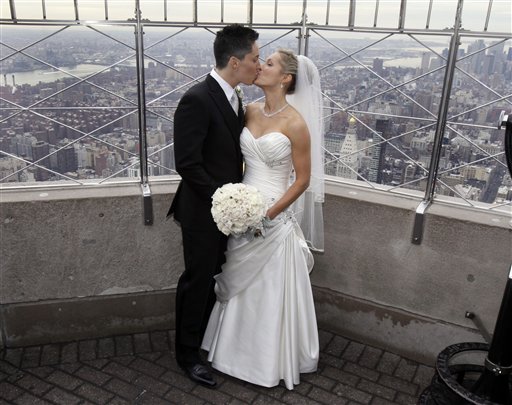 Where's the irony? The "groom" in the photo is a woman. The photo was widely reported as the first gay couple to be married at the Empire State building, back in 2012 (Valentine's Day, to be exact).
The mixup was first reported in 2013, but I'm posting this now because PoliFact finally looked into it and reports that it is true. Fox News screwed up.
Isn't life wonderful?