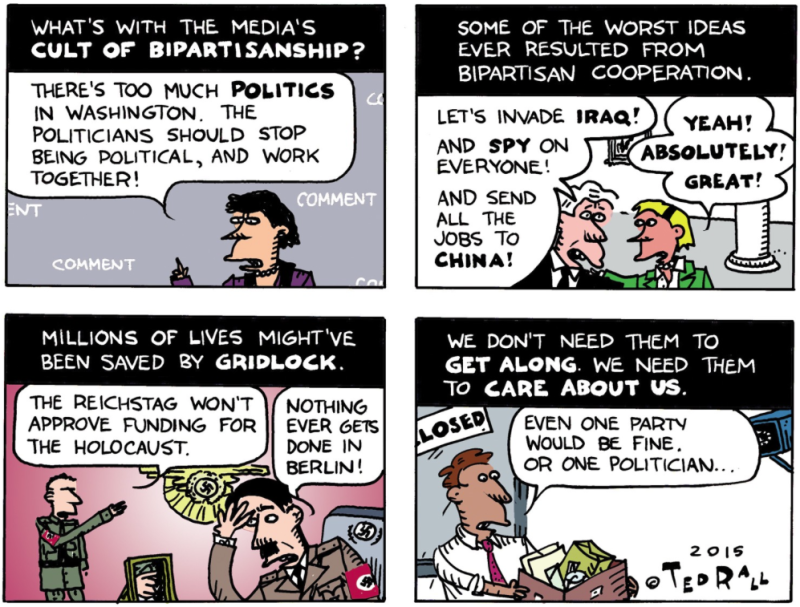 © Ted Rall
What if Washington grid lock was the best thing that ever happened to us? What if it was the only thing keeping the rich and powerful from taking over, privatizing pretty much everything, and completely looting the government? Which would you rather have: Political paralysis or corporate big brother completely controlling everything?
It may be that when the founders of this country talked about "checks and balances" their intent was to slow everything down to a crawl. That's why we have two houses in Congress, both of which have to approve in order to pass anything (and one of them by a super-majority). And if they do, the president has a veto. And after that the Supreme Court can still throw it out, even years later.
The Republicans may be the Party of No, opposing everything that Obama proposes. But the only reason they get away with it is because we are the Country of No. Maybe, just maybe, that is a good thing.