This is a map showing incarceration rate (number of prisoners per 100,000 population). Note that it doesn't even include all prisoners in the US — it leaves out prisoners in juvenile detention, prisoners held in US Territories (which I presume includes Guantanamo), jails contracted by the US Marshals Service, and jails in Indian country.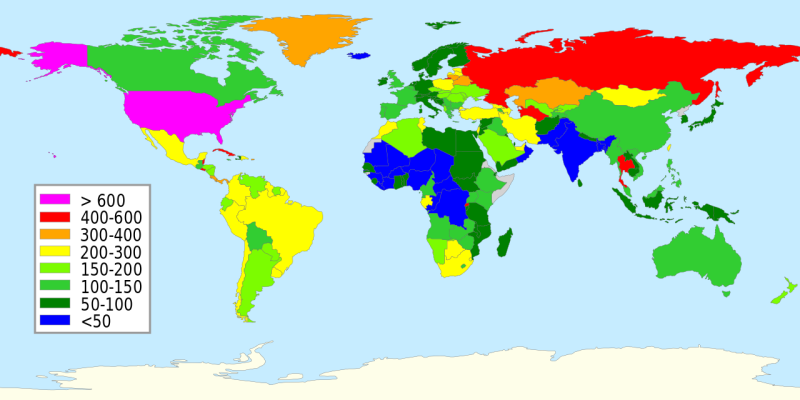 Actually, the title of this post is ever so slightly wrong. There is one tiny country – so small and low in population that you might not have even heard about it – that has more prisoners per capita than we do. But if I announced that we are number two, we might take that as a challenge.
And we call ourselves the land of the free.