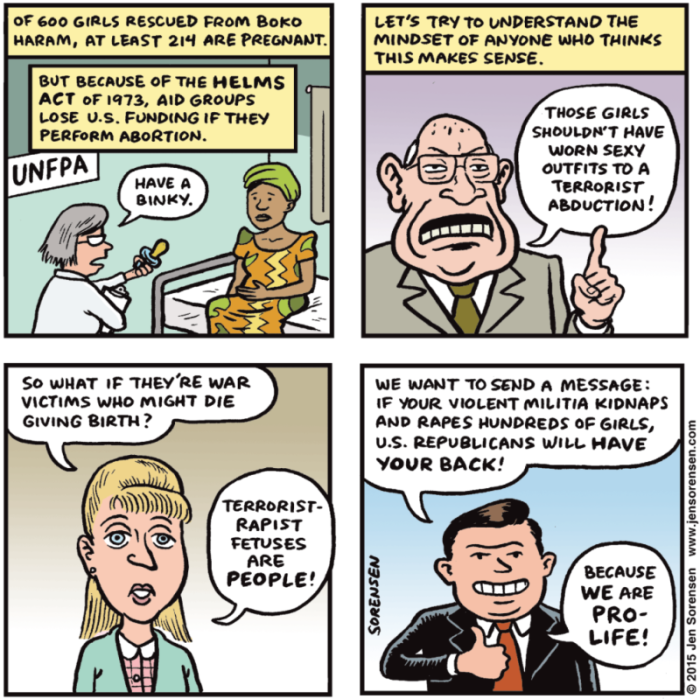 © Jen Sorensen
Even many people who are "pro-life" carve out exceptions for rape and incest, not to mention if the health of the mother is threatened. But not the Helms Act, which makes no exceptions.
And that's what leads to this incredibly stupid situation.
We condemn radical Islamists because some of them treat women badly, but what does this situation with Boko Haram say about us?