Jon Stewart says goodbye to the Daily Show tonight. The way I see it, if Donald Trump gets elected president, it will be Stewart's fault (just kidding!).
On the other hand, if Trump becomes president, I'd bet Stewart will regret leaving the Daily Show. It is not often one receives a gold mine like that.
Meanwhile, there is an interesting article in The Hollywood Reporter by Bill Carter, titled "How Jon Stewart Changed Media (and Made Megyn Kelly Cry)".
And Entertainment Weekly has a funny interview with Stephen Colbert talking about Jon Stewart and the first time they met. Colbert is hoping that Stewart says "just kidding" and stays at the show.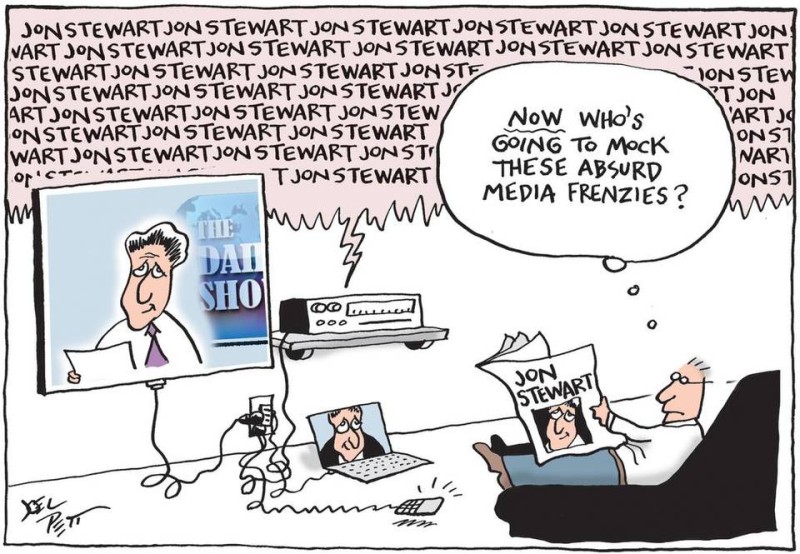 © Joel Pett
UPDATE: Here's the link to the final episode.