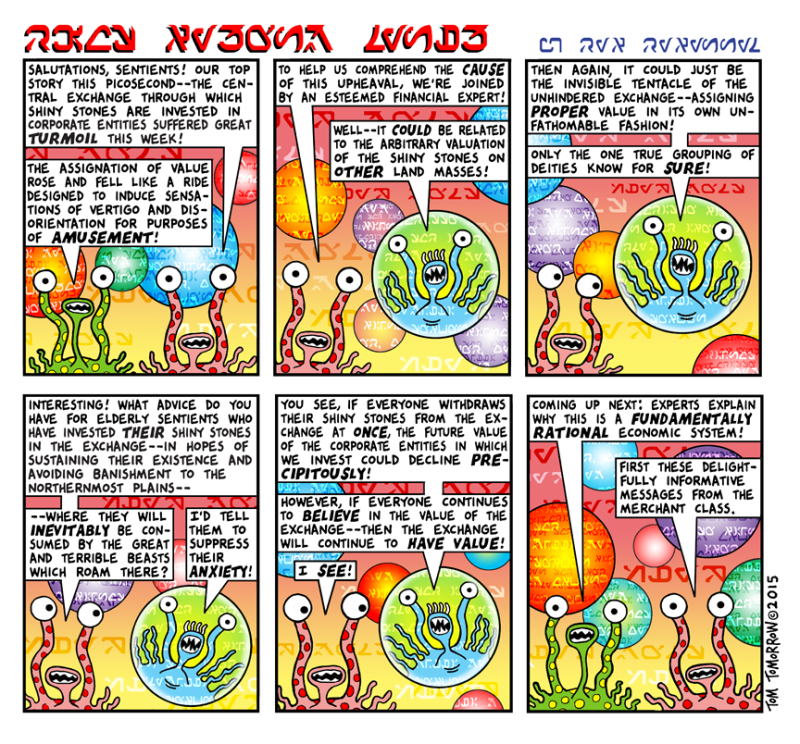 © Tom Tomorrow
Shhhh! Don't tell anyone. But the value of everything – stocks, your home, even the value of money – is completely arbitrary. How much anything is worth is based on what someone is willing to pay for it, which is controlled almost completely by emotions like fear and hope. It isn't rational at all.
And as they say, what goes up must come down. And as long as bankers and realtors make lots of money from people buying and selling, then bubbles aren't just some anomaly, they are a feature designed to take money out of your pocket and give it to Wall street.
If news about corporations, banks, and speculators buying up rights to fresh water doesn't scare you, then you aren't paying attention. Remember the oil crisis? You ain't seen nothing yet! Think we fight too many wars for oil? What will happen when countries (or worse, corporations) start hoarding water?