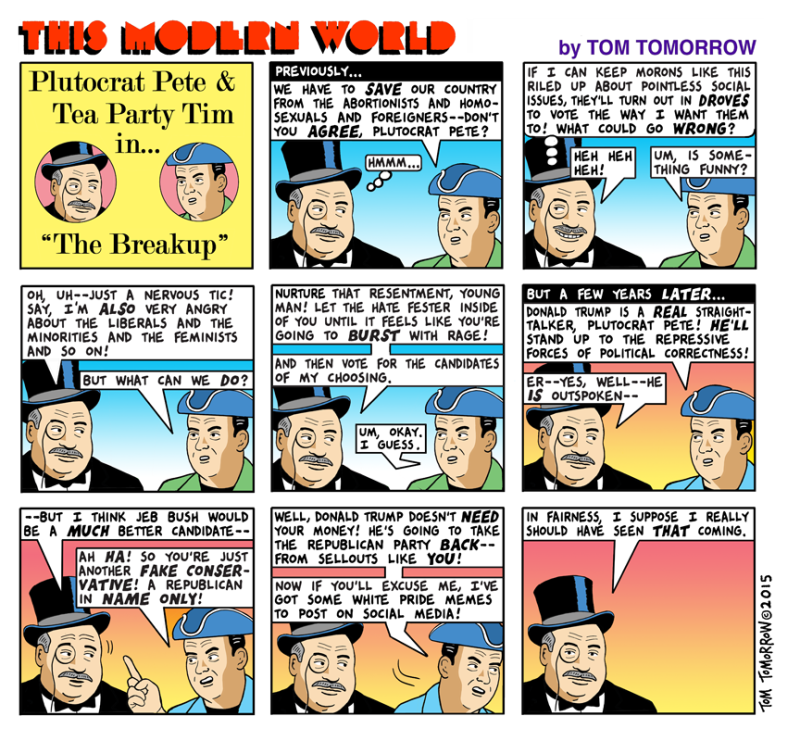 © Tom Tomorrow
If you nurture irrational hatred in a group of disgruntled people by lying to them, isn't it inevitable that they will eventually turn on you?
Reagan held it at bay with his 11th Commandment "Thou shalt not speak ill of any fellow Republican", but Trump is not reading from that script.
Of course, Saint Ronny famously abandoned it himself when he ran for president against Gerald Ford. But that just started the next GOP commandment, which in plain English might be "Believe in me because of what I say, not because of what I do." And that just brings us back to this comic.