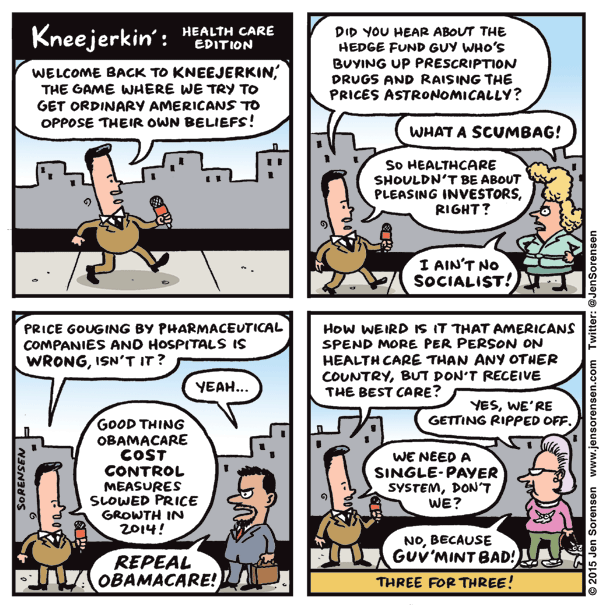 © Jen Sorensen
Doublethink is simultaneously accepting two mutually contradictory beliefs as correct.
While the outrage against Martin Shkreli for price gouging life-saving medicines was widespread, many of the same people want to repeal Obamacare, are adamantly against single-payer health insurance, and think that the US private for-profit health care system works just fine. Were they just not paying attention when insurance companies dropped sick patients, didn't accept people with preexisting conditions, denied coverage to people with terminal or debilitating illnesses, all in the name of profit?
Shkeli may have overcharged by 5000%, but what about the hospitals who overcharge by 13600% for a $1 IV drip bag, or 3900% for a codeine pill.
Outrage is wasted if you don't do anything about it.