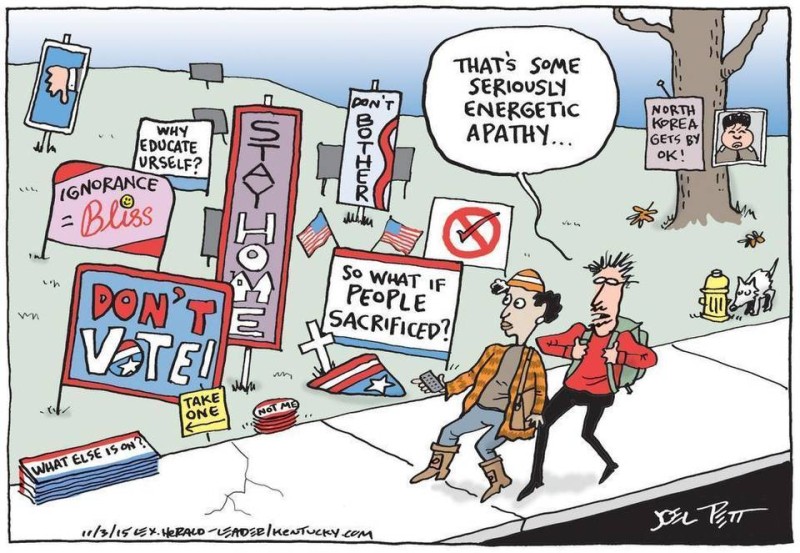 © Joel Pett
Special interests want you to be apathetic. The less you know, and the less you vote, the more power they get.
Everyone is given the right to vote. If you don't, you're just throwing your power away.
It takes less time to vote than it does to complain about how corrupt and dysfunctional our government is. And if you don't vote, you don't really have the right to complain.