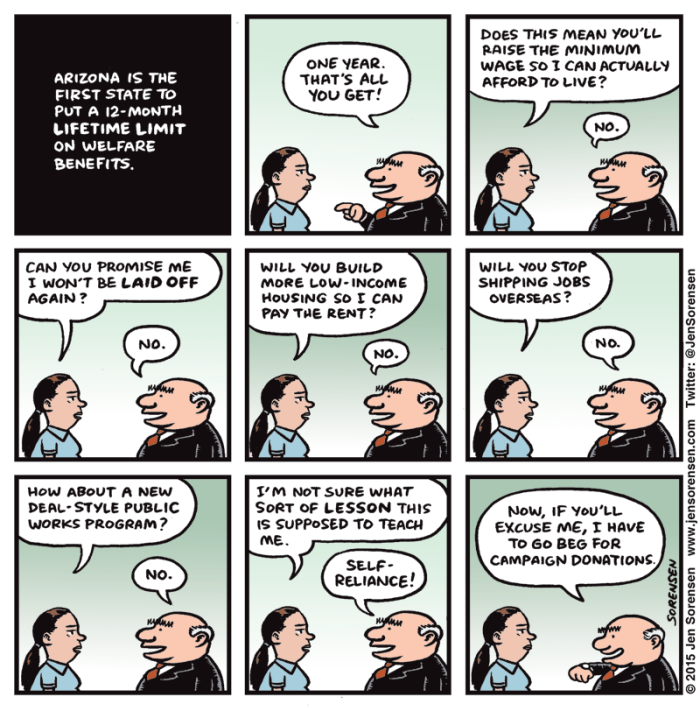 © Jen Sorensen
Yes, it is true, Arizona is now the only state that has a one-year lifetime limit on Temporary Assistance to Needy Families (TANF) benefits. Which means that next July, about half the people currently receiving benefits will lose them.
What's ironic about this is that TANF is specifically designed to move people into new employment. Not only are the benefits limited (the time limit varies by state), but in order to receive any benefits from the program a family must have dependent children and the parents must be enrolled in a jobs program. There are other requirements too: the children must be attending school and be immunized. And for all this, the average family on TANF receives $195 a month.
One worry is that families losing support to move them back into jobs will end up homeless and on the street, which will cost us taxpayers even more money when we have to take care of their kids.