Even a very conservative newspaper like the NY Daily News has had enough. This is their front page from Thursday.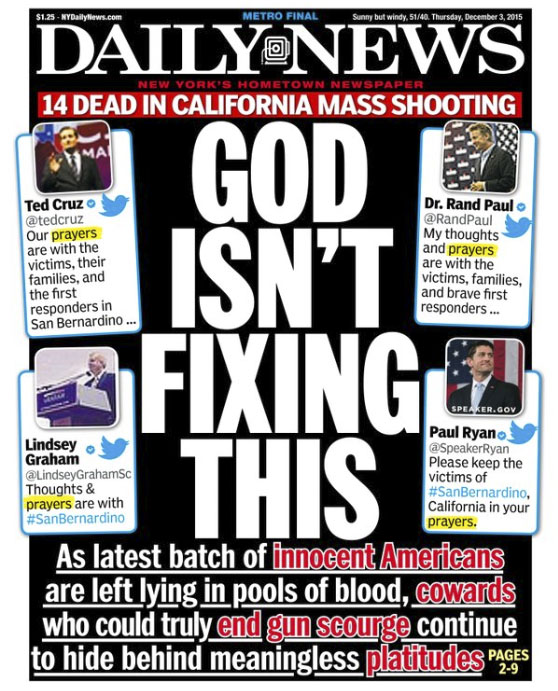 © NY Daily News
Electoral Vote points out that virtually all the Republican candidates reacted on Twitter with "prayers", but none of them specified even approximately what they are asking God to do:
Usually when you pray you have one or more requests you would like God to fulfill. Do they want Him to directly intervene and prevent crazy people from getting guns, so Congress doesn't have to? Not one of the Republicans offered anything concrete other than urging people to pray but not saying what for.
Their insincerity knows no bounds.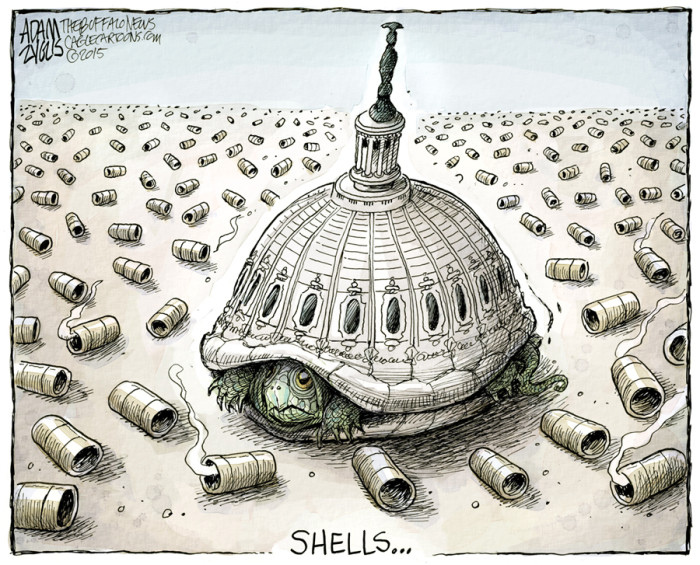 © Adam Zyglis