I'm so sorry, but I can't help it. If Trump is as smart as he claims to be, how can he write such stupid things. Here's his Truculent Trump Tweet du Jour: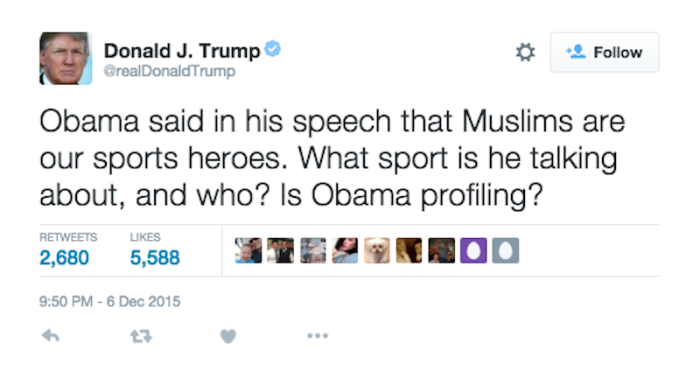 Just to jog his memory, here's Trump receiving an award from Muhammad Ali:
Meanwhile, Trump said he wants to ban all Muslims from entering the US. He also wants to consider "closing the Internet up in some way". Sheesh!