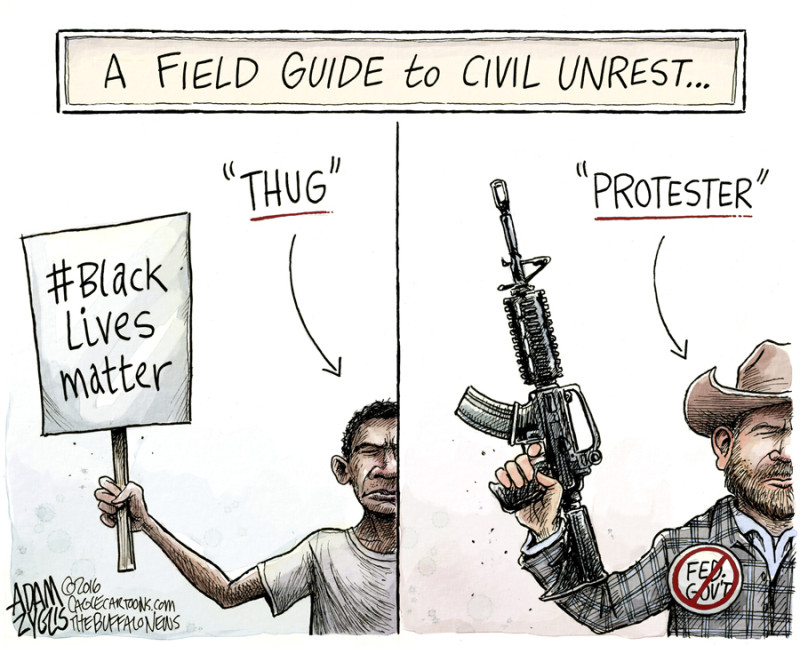 © Adam Zyglis
Anyone who thinks our country is not still incredibly racist isn't paying attention. Either that, or you are so racist yourself that you are clueless as to what is going on.
Like this situation, where an heavily armed group takes over a federal building by force and threatens violence.
Now imagine the same scene except the group is anything other than white Christians.