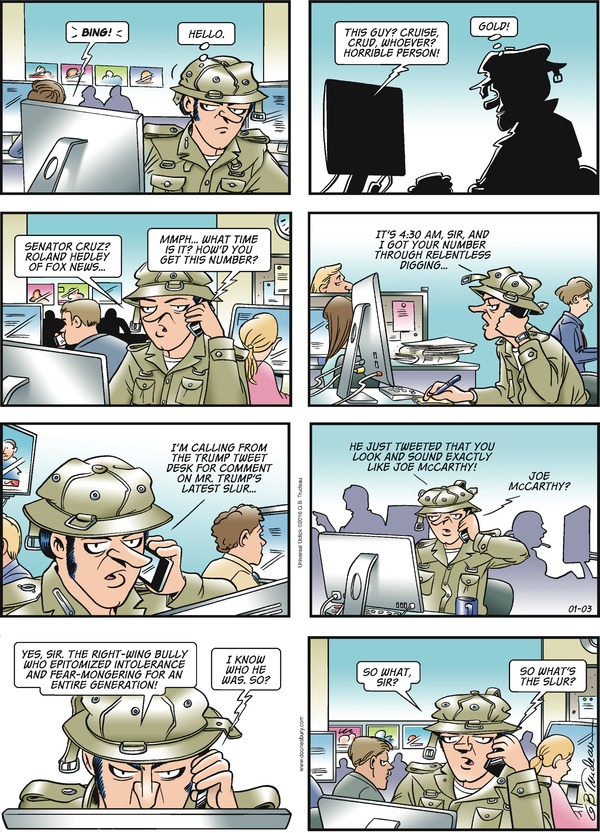 © G B Trudeau
Are conservative Christians going to be fooled again, the way they were with Dubya? I mean, for heaven's sake, Ted Cruz is married to an investment banker and his only motto seems to be something like "Praise the Lord and gimme the greenbacks". And while he has the most hardline stance against immigration of any presidential candidate, he himself was born in Canada to a Cuban father. Plus he talks way too much about his religious beliefs.
I've mentioned how almost everyone who has ever worked with him absolutely loathes him.
I just don't get why anyone believes a word he says.