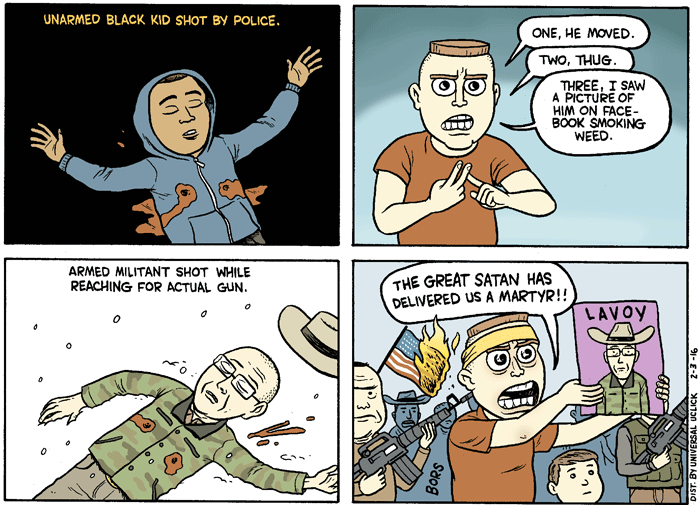 © Matt Bors
How hypocritical is it that many of the same people who take up arms against the government are also screaming to kick out the Mexicans, deport the Muslims, and want the right to kill anyone who threatens them. To me, it is an old story — people want laws, police, prisons, and punishment, but only for other people they don't like, not for themselves. You can't have it both ways.
And now, the few people who are left occupying the Malheur bird sanctuary claim that they weren't instigators, they just came along for the heck of it, and the feds should let them leave without any arrests of other repercussions for their actions. I think it is too late for that. If it was a bunch of Mexicans, Muslims, or Blacks occupying a federal building, I'm sure these same people would be only too happy to serve their own form of vigilante justice against them.
We are either a nation of laws, or we aren't.
Since 9/11, more Americans have been killed by right-wing terrorists than by Muslim terrorists. If we want to deport dangerous terrorists, why don't we start with the right-wing-nuts?