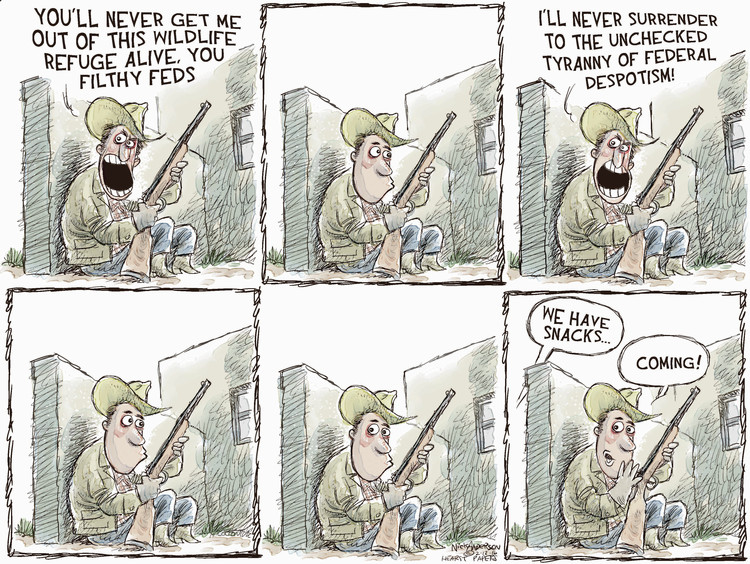 © Nick Anderson
I think the only good thing that came out of this farce was the fact that they finally arrested Cliven Bundy and his sons. These jerks pretended to be fighting for their rights (which is something I can respect) but they just turned out to be some rich entitled yahoos who felt that being allowed to graze their cattle for almost nothing wasn't a sweet enough deal for them. They give all protestors, even those with legitimate grievances, a bad name.
So they took over a historic and important wildlife refuge (Malheur was instrumental in saving many Egrets and Herons from extinction, after they were slaughtered for their lovely feathers to make fancy rich-people hats). They claimed to be protesting some ranchers who were convicted of arson, but the supposed beneficiaries of their protest didn't want to have anything to do with them. The locals also didn't want them there at all. Most of them came from out of state and had no idea of the importance of that refuge. Instead, they wanted to turn it over (for free) to local ranchers (who also wanted nothing to do with these yahoos).
In the end, they destroyed property, endangered the local residents, and made fools of themselves, and one idiot even got himself killed. All while snacking out on candy bars. What's next? Will they mount a twinkie defense?
I hope they rot in jail.