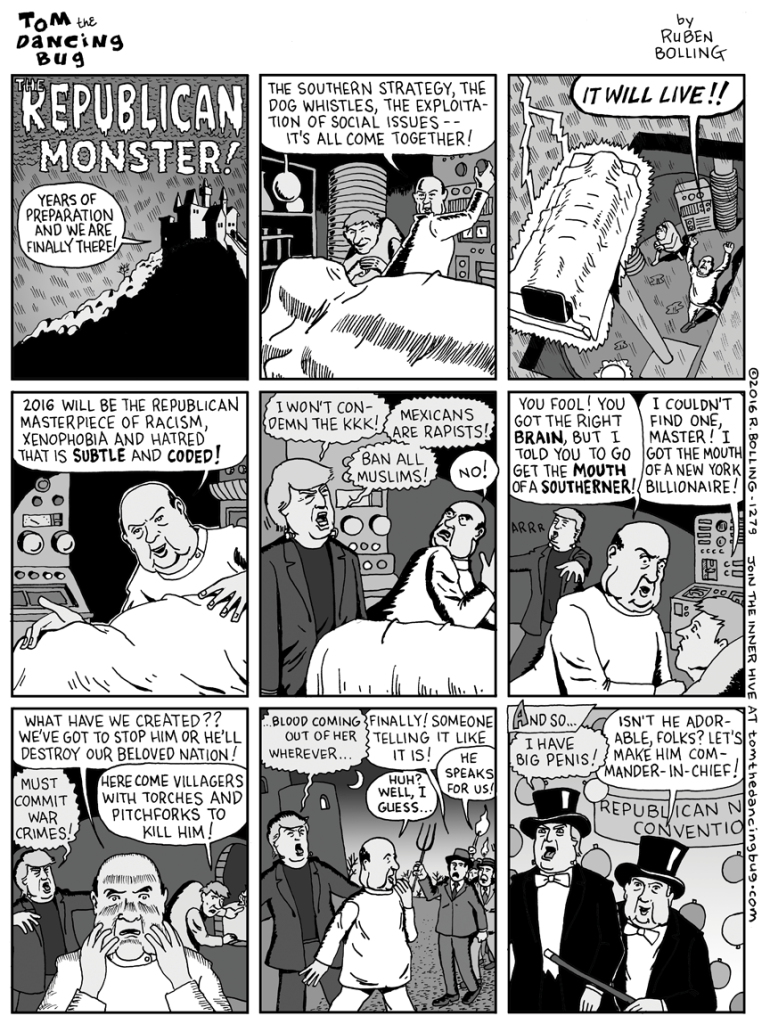 © Ruben Bolling
I admit that I don't really know how this movie will turn out. Will it have a happy ending? Will it have any ending at all? Will it result in the destruction of the Republican party (as we know it), or the destruction of America (at least our dream of America)? Did our dream become a nightmare? Who is really to blame besides us? Stay tuned!
UPDATE: It could be worse: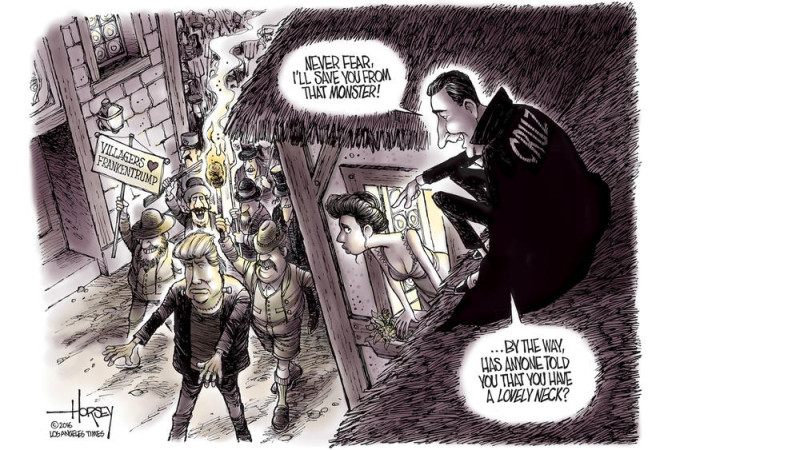 © David Horsey
How did the two most despicable GOP candidates end up as the only two possible nominees? What kind of choice is it between a racist, authoritarian huckster, and a complete whack-job evangelical who nobody who has ever worked with him can stand?
What's even more bizarre is the Republicans are so afraid of a President Trump, they would rather nominate Cruz, who has absolutely no chance of winning the general election. The GOP would rather lose the presidential election than see it won by Trump (even though Trump is supposedly a Republican).
Sadly, Trump has a better chance of winning the presidency simply because he will absolutely say anything (including blatant lies) to get elected. Cruz is a complete ideologue who thinks he has god on his side. Trump has no ideology other than winning, so he will certainly pivot and say whatever he thinks the voters want to hear, including denying he ever said any of those racist or sexist things.