An eerie and slightly frightening article in The Guardian has photos from a factory in China that is mass producing Donald Trump masks, for use not just for the election, but for Hallowe'en. Here are two of the photos: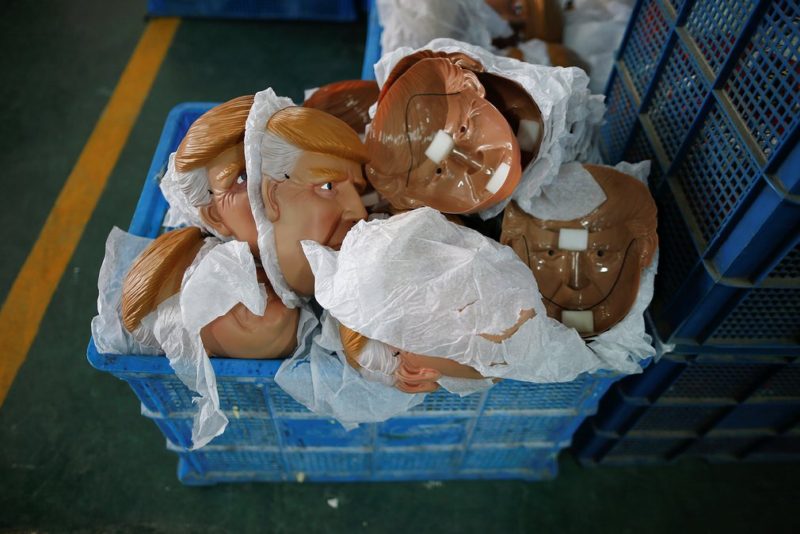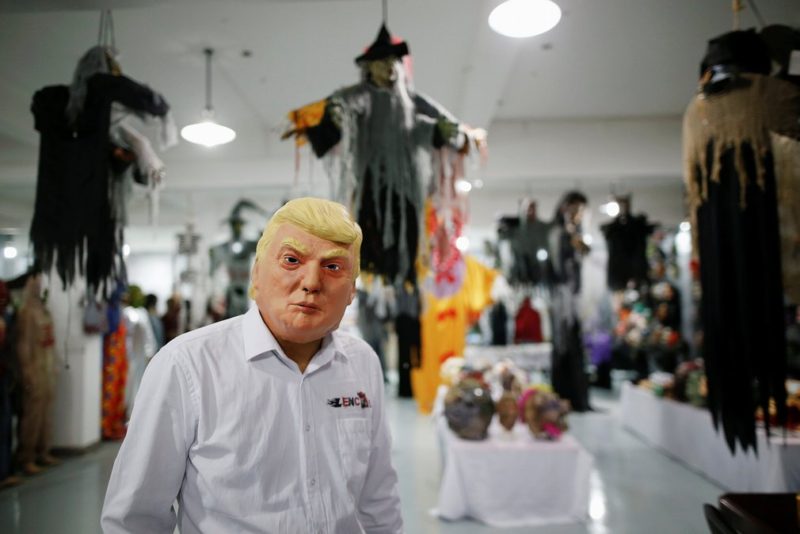 Click on either photo to see more photos; it is worth it. Scary!
Speaking of face-offs, Trump is already backing out of debating Bernie Sanders before the California primary, saying that the plan, which Trump said was a good idea on "Jimmy Kimmel Live!", was a joke. He's also saying that he wouldn't do it unless whatever network that airs it gives him $10 million, which Trump claims he would give to charity. Of course, the last time he promised to give $6 million dollars to a veterans group, he lied.