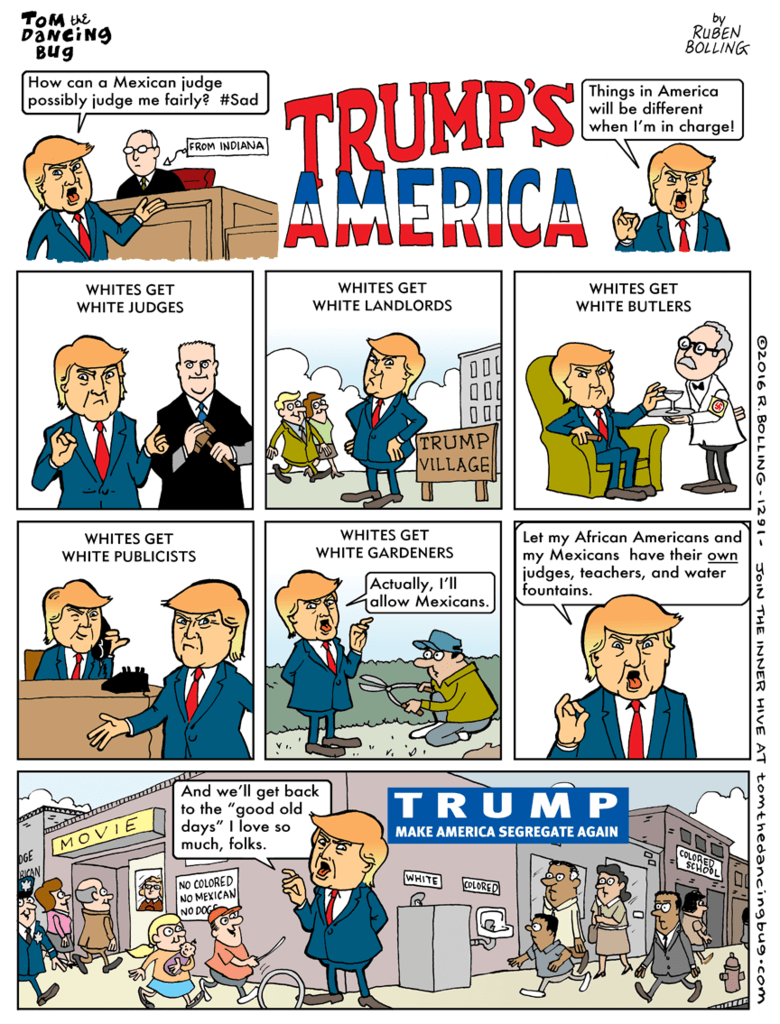 © Ruben Bolling
Can there be any doubt that the main appeal of Donald Trump is racism and bigotry?
Of course, this is all Barack Obama's fault. If he hadn't gotten elected president (and he had the audacity to even be reelected), would there have been any need for Republicans to question his birth, his religion, or his morals?
And if Hillary Clinton gets elected, then the resulting sexism will be her fault.