[This is a shortened version of an even better comic, which you can see here. It was written by Phil Plait and drawn by The Oatmeal.]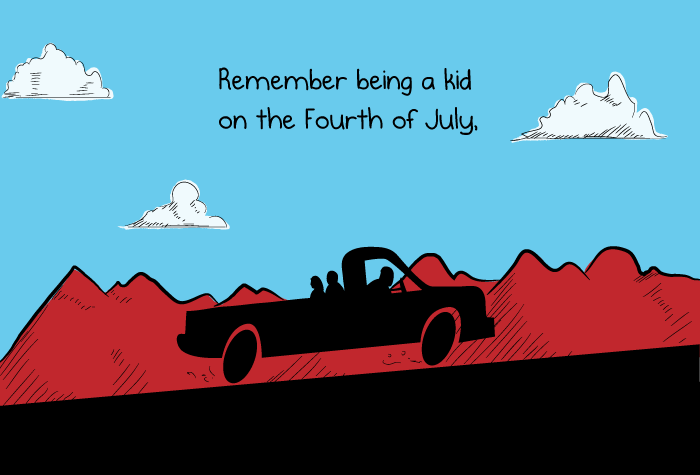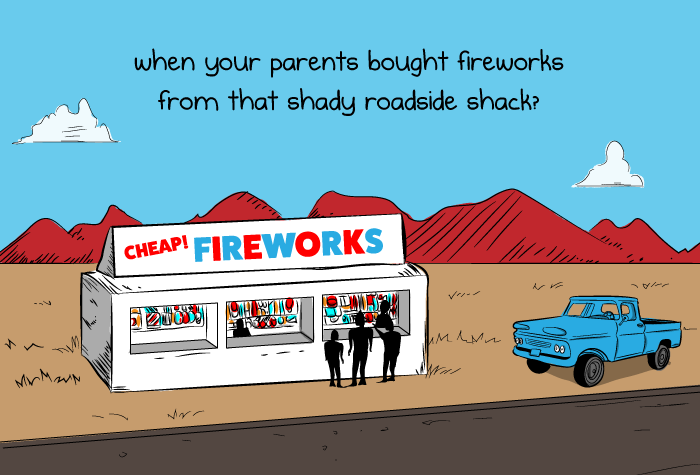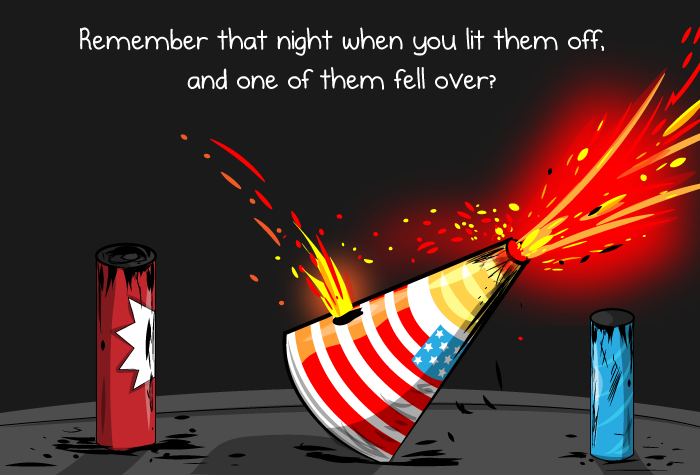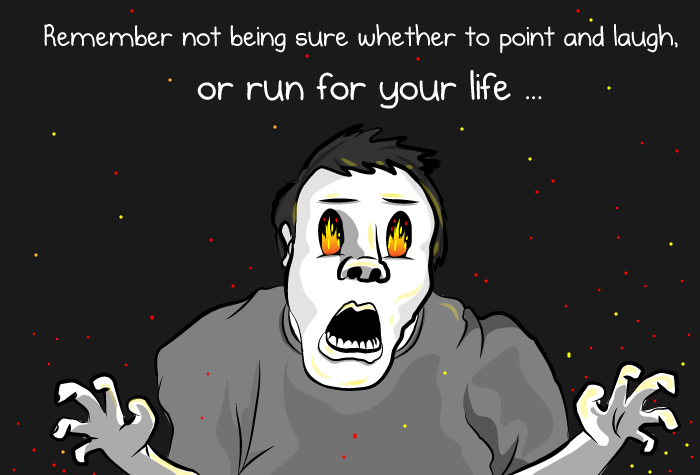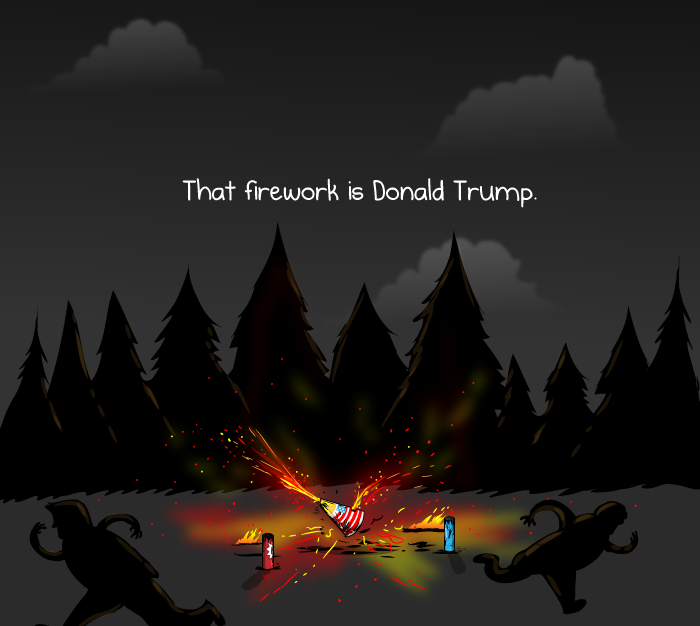 This comic was based on a Facebook rant by Phil Plait:
You remember how when you were a kid on the Fourth of July and your parents bought fireworks from a shady roadside shack, and when you lit them off that night one of the fountain cones would fall over and start sputtering and spewing sparks and flames in random directions as it floundered and spun chaotically on the ground, and you weren't sure whether to point and laugh or run for your life due to the very real possibility it might horribly burn you or a child standing too close or that it would set all the trees on fire?

That cone is Donald Trump.
For some reason, this reminded me of conservative columnist George Will, who recently left the Republican party because of Donald Trump. So we already know a few people who have decided to run for their life.